THIS IS VERSATILITY.
THIS IS VERSATILITY. THIS IS THE PUREPOINT® LASER SYSTEM.
An integrated system for an efficient procedure.
A NEXT-GENERATION LASER DESIGNED FOR SURGEON CONTROL
Seamless operation for an efficient OR
The first 532-nm photocoagulator with integrated voice confirmation technology
Dual laser ports allow multiple device connections, reducing switching time
EnGauge® Radio Frequency Identification Device automatically recognizes the type of device connected to the system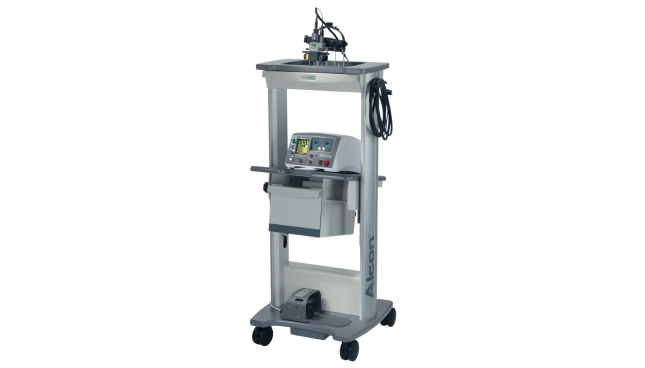 Related Products
Experience the complete Alcon vitreoretinal suite.


Vektor® Articulating
Illuminated Laser Probe
Laser photocoagulation therapy and built-in illumination with continuously adjustable articulation


CONSTELLATION®
Vision System
Control Purepoint® advanced laser technology from the Constellation® Vision System screen
PUREPOINT® LASER IS PURE PERFORMANCE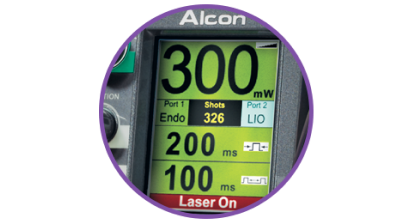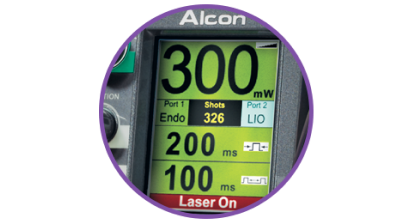 Advanced
Features cutting-edge technology with the assurance of voice confirmation:
Voice notification of parameter changes

Voice verification of laser accessory insertions, including endoprobe, LIO, slit lamp, and protection filters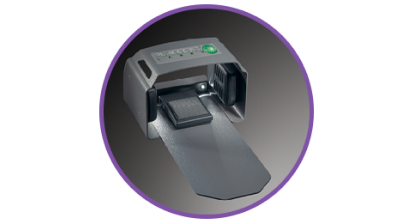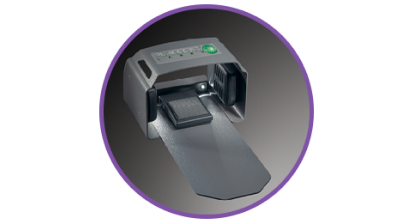 Versatile
Provides enhanced ease of use and efficiency with a multifunction foot pedal: 
Surgeon control of standby to ready 

Surgeon control of power settings 

Customizable side switches 

Frees your OR staff for other duties, helping to increase productivity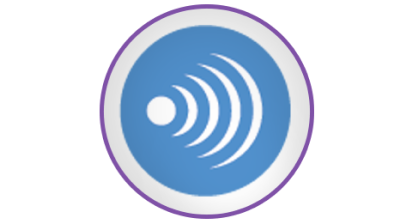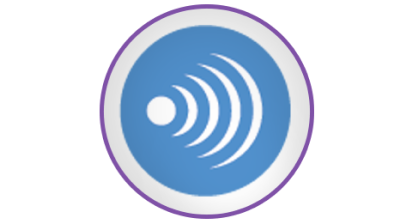 Streamlined
Offers intuitive setup and control with EnGauge® RFID connectors: 
 
EnGauge® RFID automatically recognizes the type of device being connected 

Laser device settings are automatically loaded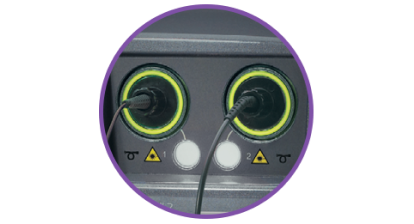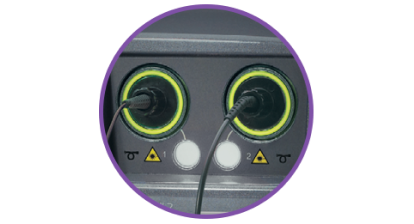 Efficient
Delivers enhanced procedural flexibility with dual laser ports: 
Dual ports allow multiple device connections, reducing switching time 

Push a single button to switch between endoprobe and LIO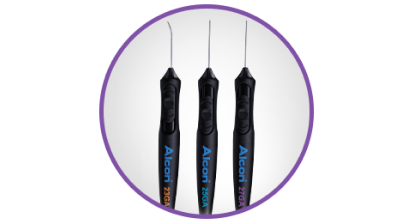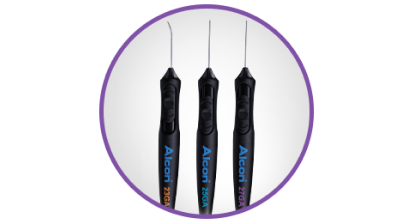 Compatible
Flexible with a full line of laser probes and accessories: 
VEKTOR™ Articulating Illuminated Laser Probe

Illuminated and aspirating laser probes 

Available in straight, curved, and flexible tips 

Slit-lamp adaptations and LIOs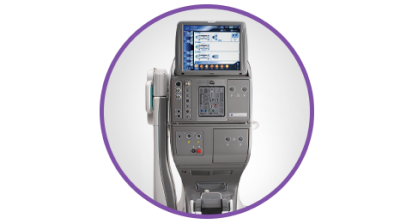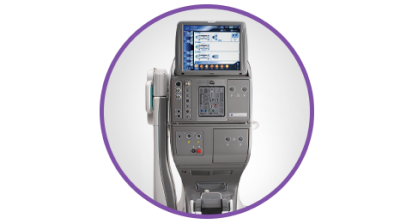 Adaptable
Available as a standalone laser or embedded as part of the CONSTELLATION® Vision System: 
 
Can be initially purchased as a free-standing laser system 

Can be tethered to a CONSTELLATION® Vision System for seamless integration
PUREPOINT® LASER IMPORTANT PRODUCT INFORMATION
Caution: Federal (USA) law restricts this device to sale by, or on the order of, a physician. 
Indications for Use: The PUREPOINT® Laser is indicated for use in photocoagulation of both anterior and posterior segments of the eye including: 
Retinal photocoagulatison, panretinal photocoagulation and intravitreal endophotocoagulation of vascular and structural abnormalities of the retina and choroid including: Proliferative and nonproliferative retinopathy (including diabetic); choroidal neovascularization secondary to age-related macular degeneration; retinal tears and detachments; macular edema, retinopathy of prematurity; choroidal neovascularization; leaking microaneurysms. 
Iridotomy/Iridectomy for treatment of chronic/primary open angle glaucoma, acute angle closure glaucoma and refractory glaucoma. 
Trabeculoplasty for treatment of chronic/primary open angle glaucoma and refractory glaucoma.
And other laser treatments including: internal sclerostomy; lattice degeneration; central and branch retinal vein occlusion; suturelysis; vascular and pigment skin lesions. 
Contraindications: Patients with a condition that prevents visualization of target tissue (cloudy cornea, or extreme haze of the aqueous humor of the anterior chamber of vitreous humor) are poor candidates for LIO delivered laser treatments. 
Warnings and Precautions: 
The disposables used in conjunction with ALCON® instrument products constitute a complete surgical system.
Use of disposables and handpieces other than those manufactured by Alcon may affect system performance and create potential hazards. 
Attach only Alcon supplied consumables to console and cassette luer fittings. Do not connect consumables to the patient's intravenous connections. 
Mismatch of consumable components and use of settings not specifically adjusted for a particular combination of consumable components may create a patient hazard. 
Back scattered radiation is of low intensity and is not harmful when viewed through a protective filter. All personnel in the treatment room must wear protective eyewear, OD4 or above at 532nm, when the system is in Standby/Ready mode as well as during treatment. The doctor protection filter is an OD greater than 4 at 532nm. 
ATTENTION: Reference the Directions for Use for a complete listing of indications, warnings, and precautions.
©2021 Alcon Inc. 12/21 US-PPL-2100001