MyAlcon | United States
This page is available in English. Select below for other countries.
COMING SOON
Americas
     Brazil
     Mexico
     Colombia
     Chile
     Argentina
     Ecuador
     Peru
     Uruguay
 
Europe / Middle East / Africa
     Russia
Asia Pacific
     South Korea
     China
     Hong Kong
     Singapore
__PRESENT__PRESENT__PRESENT__PRESENT__PRESENT
Alcon Eye Allergy Itch Relief Drops
Discover fast-acting, long-lasting eye allergy itch relief your patients can use without a prescription   
Pataday temporarily relieves itchy eyes due to pollen, ragweed, grass, animal hair, and dander. 
Pataday® Once Daily Relief
The highest concentration of olopatadine—the eye allergy ingredient you know and trust—is now available in stores and online directly to your patients without a prescription.1,2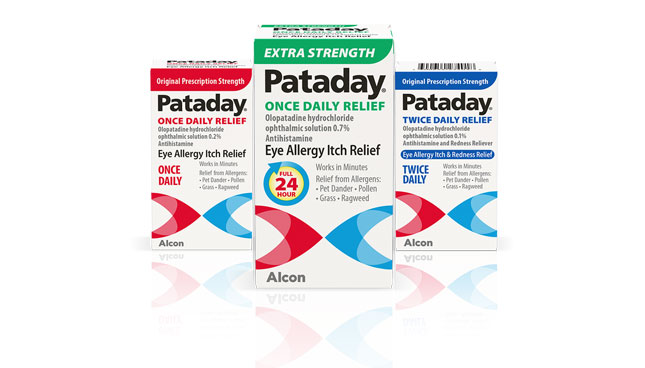 Systane® Zaditor® Eye Itch Drops
Help your patients fight the allergens that cause itchy eyes and ensure they have prescription strength eye itch relief that's over the counter with SYSTANE® ZADITOR® antihistamine eye drops. 
Naphcon-A®
Naphcon-A® is a redness reliever and antihistamine eye drop that provides temporary eye allergy relief from itchy and red eyes.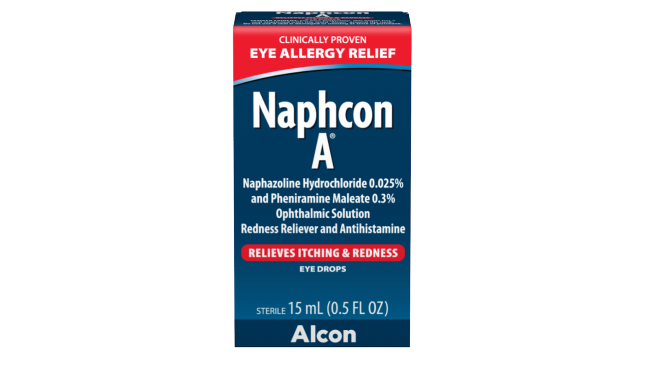 References
PATADAY [package insert]. Fort Worth, TX: Alcon Inc.; 2010
PATANOL [package insert]. Fort Worth, TX: Alcon Inc.; 2002.
©2022 Alcon Inc. 04/22 US-DEOH-VLC-2200005