THIS IS DEXTERITY.
THIS IS THE FINESSE REFLEX™ HANDLE.

Designed to help you work more freely, securely, and precisely. 
More Cuts Per Minute For More Control Over Intraocular Surgical Procedures.1
When combined with CONSTELLATION® Vision System IOP compensation, the HYPERVIT® Dual Blade Vitrectomy Probe enables stable, closed-system intraocular surgery.
20 000 cuts per minute reduce pulsatile traction    
Dual-pneumatic drive powered by the CONSTELLATIONt Vision System increases vitreous flow 
Continuously open port reduces fluidic turbulence4
Beveled tip design facilitates improved access to tissue plane5
*At similar single-blade flow rates using 25+®and 27+®gauge probes (n = 30 tests).
†At higher cut rates compared with traditional spring-return systems.
Related Products
Experience the complete Alcon vitreoretinal suite.
THE SPACE TO EXCEL
A sleeker handle design means the freedom to work your way.3,4,16,17

CONTACT.
CONNECT.
COMMAND.

Optimized contact means a stronger connection between you and your instrument.7-9
70% of surgeons prefer the ergonomics of the FINESSE REFLEX™ Handle.7,*,†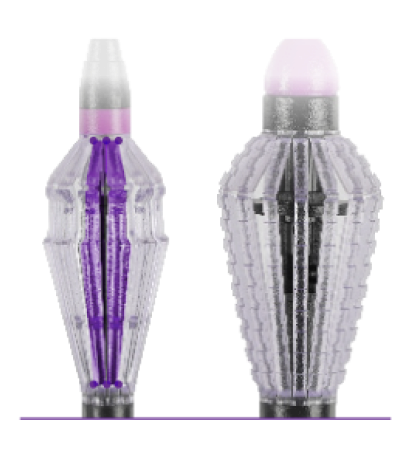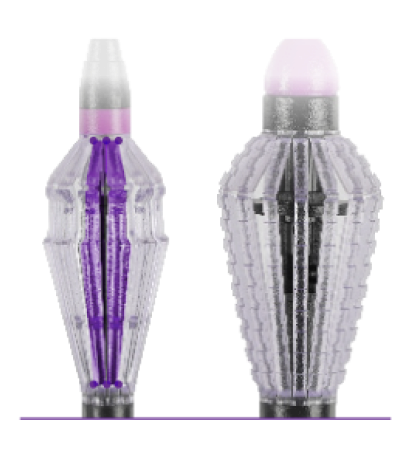 88%
wider levers increase the surface area, connecting hand to handle8,9,*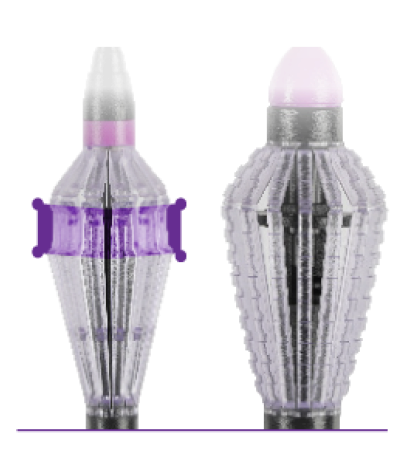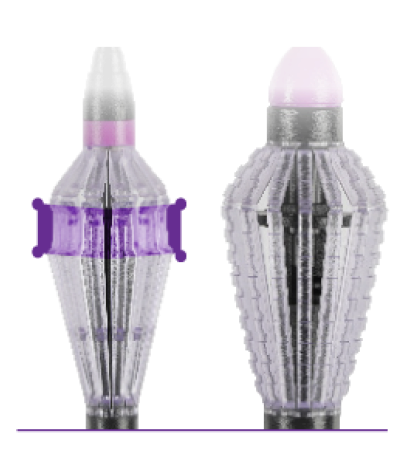 POSITIONING
GROOVE
for a secure grip8,9,*
*Compared to the GRIESHABER REVOLUTION® Handle.
†Based on a surgeon survey where n=54
MADE FOR YOUR EVERY MOVE
Exceptional maneuverability helps to put surgical precision at your fingertips.7-10,*

GAIN COMMAND WITH THE FINESSE PORTFOLIO
FINESSE REFLEX™ Disposables can support you in your tireless pursuit of surgical precision.
The FINESSE® SHARKSKIN® ILM Forceps feature a textured surface and conforming grasping platform that can help with atraumatic peeling.
The FINESSE® MAXGRIP® Forceps support a secure grasp while helping to manage ILM or adherent membranes.11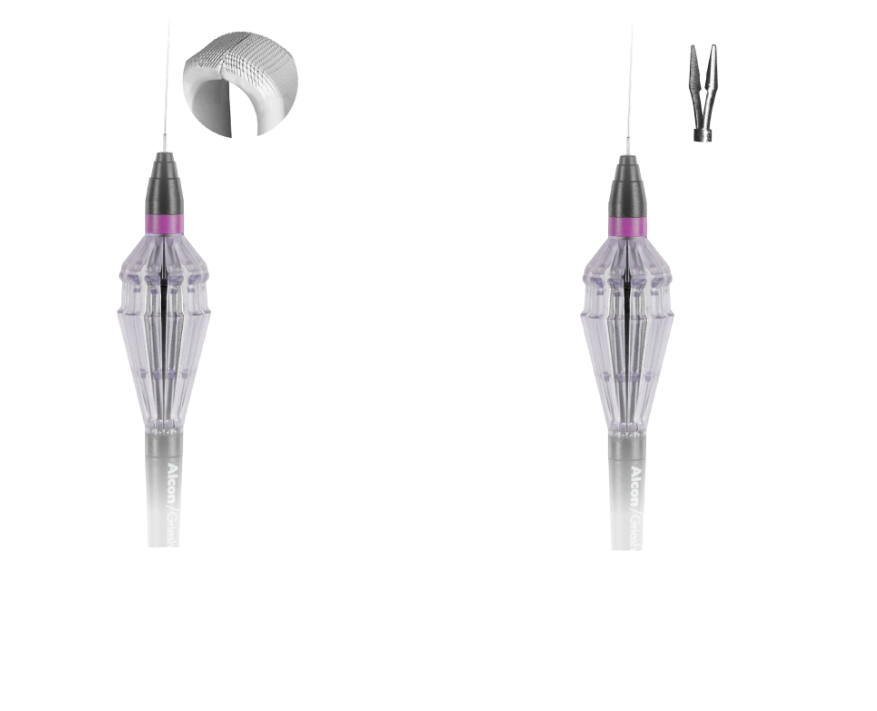 HOW TO ORDER
To learn more about the Advanced ULTRAVIT® Beveled High Speed Probe from Alcon, contact your local sales representative.

CAUTION:  Federal (USA) law restricts this device to sale by, or on the order of, a physician. Indications for Use: GRIESHABER® DSP instruments are a line of single-use vitreoretinal microinstruments which are used in ophthalmic surgery, for cases either in the anterior or the posterior segment. The GRIESHABER® Advanced Backflush Handles DSP are a family of instruments for fluid and gas handling in vitreoretinal surgery.  
WARNINGS AND PRECAUTIONS:
Potential risk from reuse or reprocessing GRIESHABER® DSP instruments include: foreign particle introduction to the eye; reduced cutting or grasping performance; path leaks or obstruction resulting in reduced fluidics performance. 
Verify correct tip attachment, function and tip actuation before placing it into the eye for surgery.  
For light fiber instruments: Minimize light intensity and duration of exposure to the retina to reduce risk of retinal photic injury. The light fiber instruments are designed for use with an ALCON® illumination source.  
Good clinical practice dictates the testing for adequate irrigation and aspiration flow prior to entering the eye. If stream of fluid is weak or absent, good fluidics response will be jeopardized.  
Use appropriate pressure supply to ensure a stable IOP.
If unwanted tissue gets engaged to the aspiration port, it should be released by interrupting aspiration before moving the instrument.
ATTENTION: Please refer to the product labeling for a complete listing of indications, warnings, and precautions. 
Alcon data on file, 2020.
Alcon data on file, 2020.
Alcon data on file, 2020.
Alcon data on file, 2020.
Alcon data on file, 2020.
Alcon data on file, 2020.
Alcon data on file, 2020.
Alcon data on file, 2020.
Alcon data on file, 2020.
Alcon data on file, 2020.
Alcon data on file, 2017. 
Alcon data on file, 2010. 
Alcon data on file, 2017.
Alcon data on file, 2018.
Alcon data on file, 2016.
Alcon data on file, 2020. 
Alcon data on file, 2020.
Alcon data on file, 2020.
Alcon data on file, 2020.
Alcon data on file, 2020.
©2021 Alcon Inc. 12/21 US-FFH-2100013