MyAlcon | Country
This page is available in English. Select below for other countries.
COMING SOON
Americas
     Brazil
     Mexico
     Colombia
     Chile
     Argentina
     Ecuador
     Peru
     Uruguay
 
Europe / Middle East / Africa
     Spain
     France
Asia Pacific
     South Korea
     China
     Hong Kong
     Singapore
Meet the Systane Family - Designed for All Dry Eye Needs
Explore the Systane™ family of products with specially designed formulations for all types of patients' Dry Eye needs. Find the Systane™ solution that is right for your patient, depending on their symptoms and underlying causes. Also, learn more about Systane™ proprietary HP-Guar® intelligent delivery system.
HP-Guar®-Technology

Hydroxypropyl-guar or HP-Guar® acts as a gelling agent, creating an elastic matrix on the corneal surface upon installation, producing a protective environment and forming a bio-adhesive gel that binds specifically to the hydrophobic regions of the cornea, where integrity is compromised1.

Benefits of HP-Guar® include:
Increased retention4
Prolonged protection4
Greater hydration and lubrication compared to HA alone4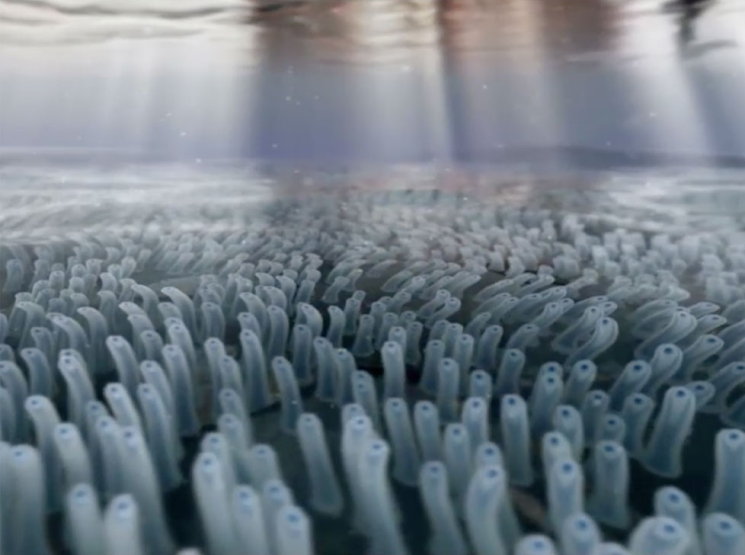 For evaporative dry eye
For temporary relief of burning and irritation due to dryness of the eye5.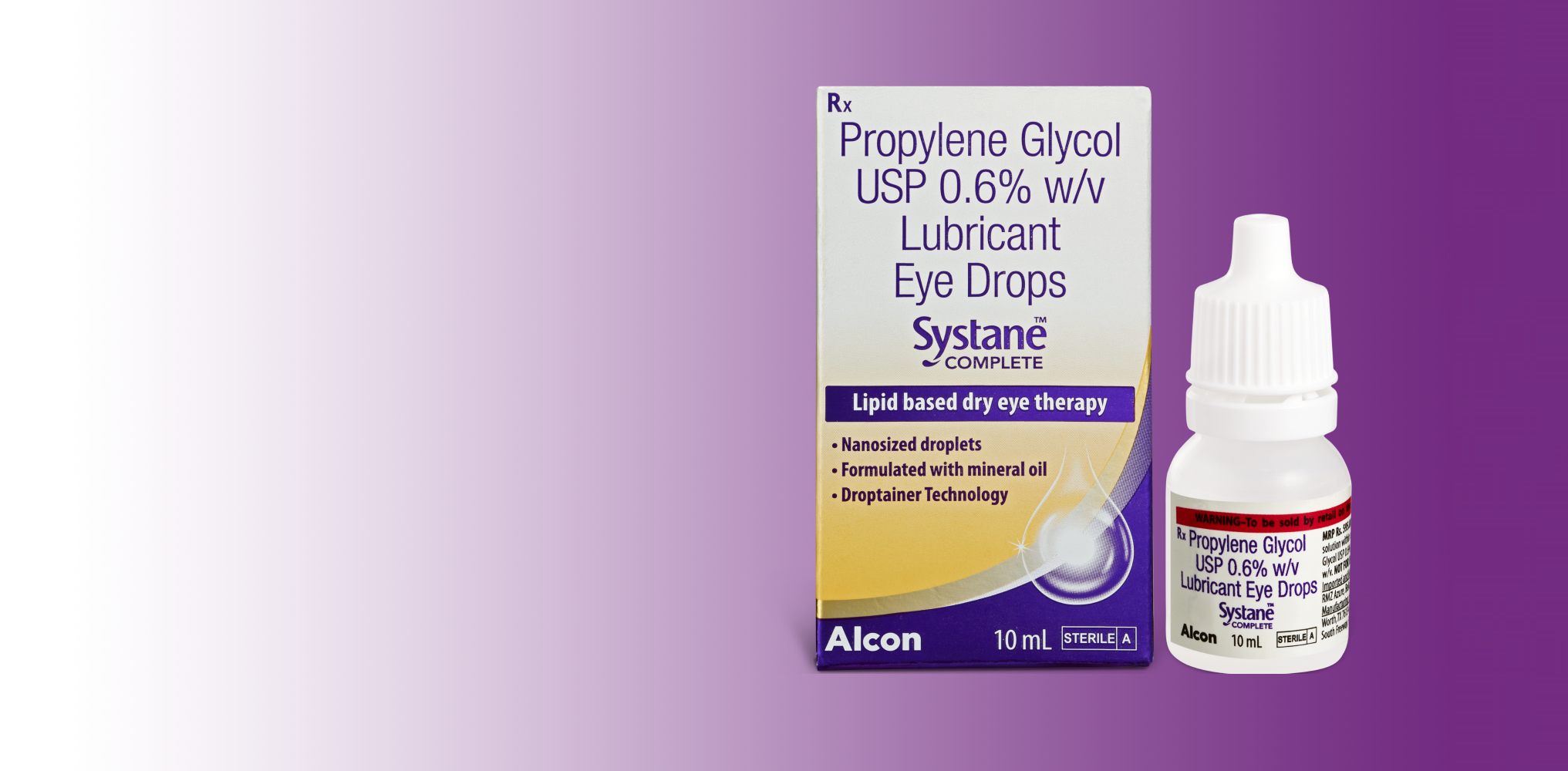 Relieves symptoms of perioperative dry eye3-4,8
For temporary relief of burning and irritation due to dryness of the eye and for use in lubricating and rewetting of all silicone hydrogel and soft hydrophilic contact lenses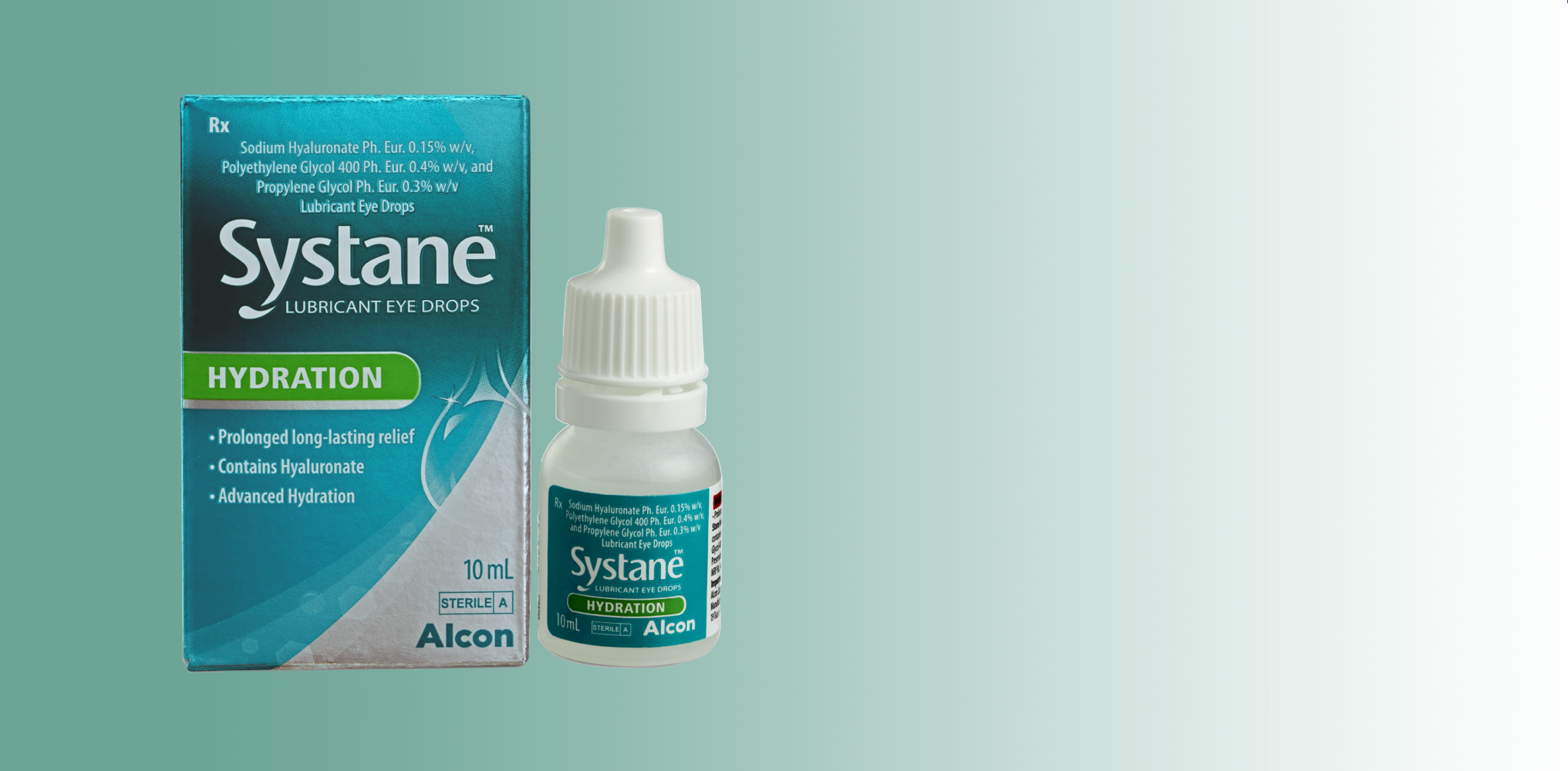 Relieves symptoms of aqueous deficient dry eye6
For temporary relief of burning and irritation due to dryness of the eye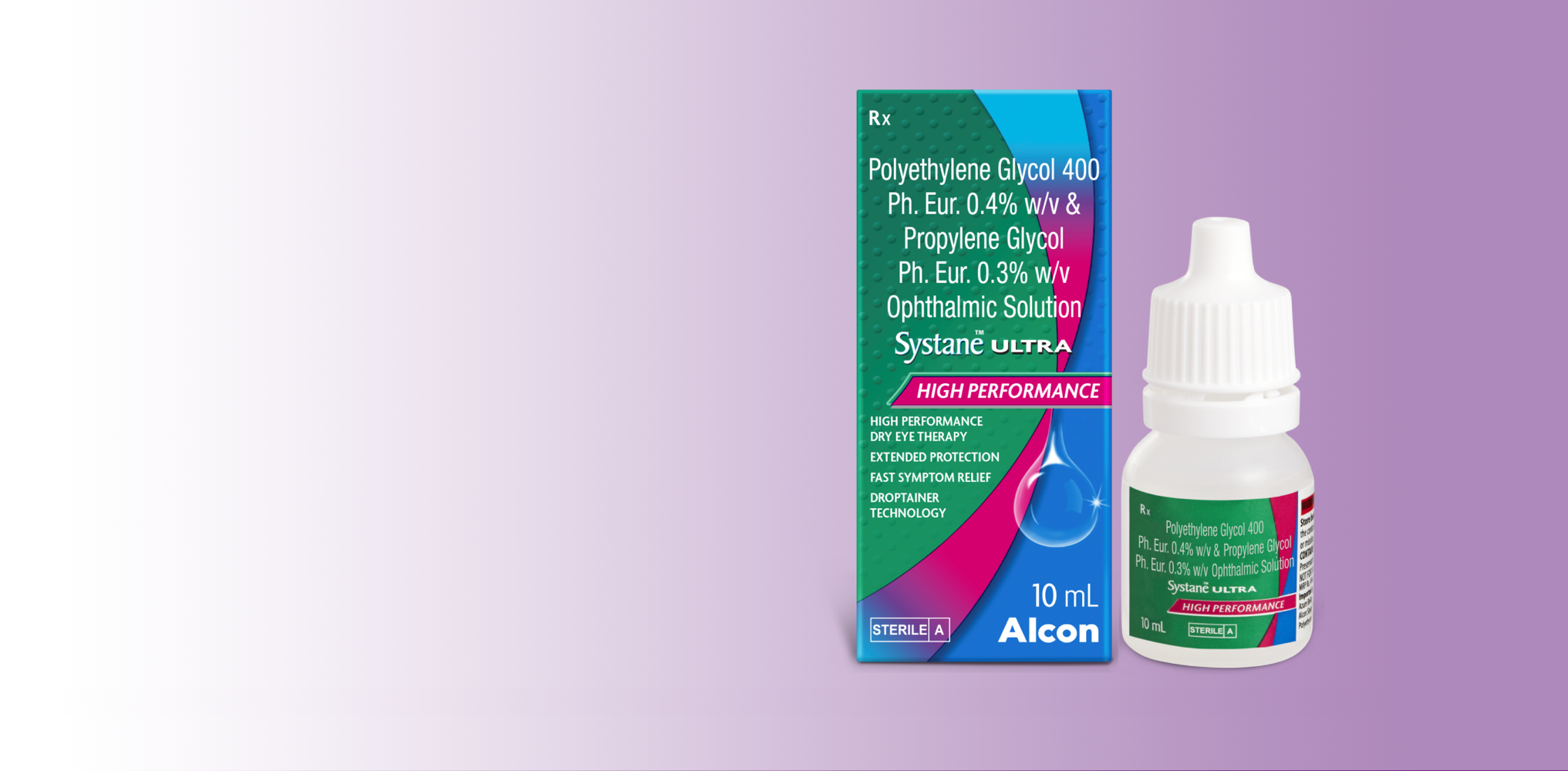 Add on for extra protection in dry eye
For temporary relief of Ocular Symptoms due to dryness of the eye, such as discomfort, burning and irritation7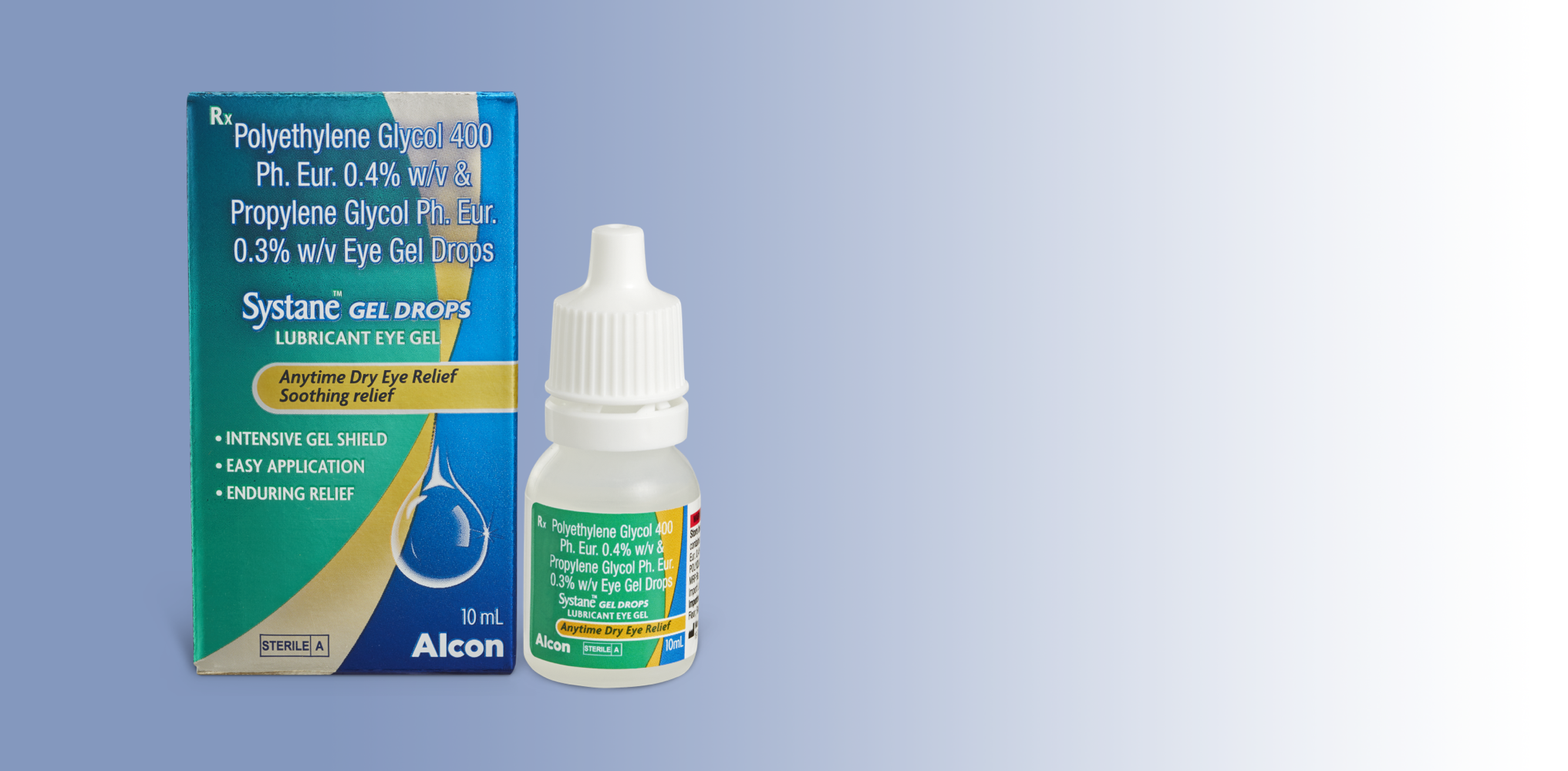 References:
1. Based on internal calculations using third-party data; Alcon data on file, 2019
2. Clark L. Springs, Novel Hydroxypropyl-Guar Gellable Lubricant Eye Drops for Treatment of Dry Eye, Adv Ther (2010)
3. Davitt WF, Bloomenstein M, Christensen M, Martin AE. Efficacy in patients with dry eye after treatment with a new lubricant eye drop formulation. J Ocul Pharmacol Ther. 2010;26(4):347-353.
4. Rangarajan R, Kraybill B, Ogundele A, Ketelson H. Effects of a Hyaluronic Acid/Hydroxypropyl Guar Artificial Tear Solution on Protection, Recovery, and Lubricity in Models of Corneal Epithelium. J. Ocul. Pharmacol. Ther. 2015;31(8):491-497.
5. Silverstein S, Yeu E, Tauber J, et al. Symptom Relief Following a Single Dose of Propylene Glycol-Hydroxypropyl Guar Nanoemulsion in Patients with Dry Eye Disease: A Phase IV, Multicenter Trial. Clin Ophthalmol. 2020;14:3167-3177
6. Christensen MT, Martin AE, Bloomenstein M, A comparison of efficacy between Systane Ultra and Optive lubricant eye drops when tested with dry eye patients. Optometry. 2009;80(6):315.
7. Systane Gel Drop Patient Information insert
8. Rolando M, Autori S, Badino F, Barabino S. Protecting the ocular surface and improving the quality of life of dry eye patients: a study of the efficacy of an HP-guar containing ocular lubricant in a population of dry eye patients. J Ocul Pharmacol Ther. 2009;25(3):271-278
©2023 Alcon India. IN-AOC-2300002