Systane® HYDRATION PRESERVATIVE-FREE
Key Benefits
Systane® HYDRATION PRESERVATIVE-FREE Lubricant Eye Drops provide LONG-LASTING1-3 Dry Eye relief:
Dual-action hydration of the ocular surface1 recommended for pre and post surgery
Supports the corneal healing process4
Contains hyaluronic acid for 2x more moisture retention#

Designed for moderate to severe Dry Eye sufferers*

Suitable for use with soft contact lenses
10mL Preservative-Free formula available in Australia only.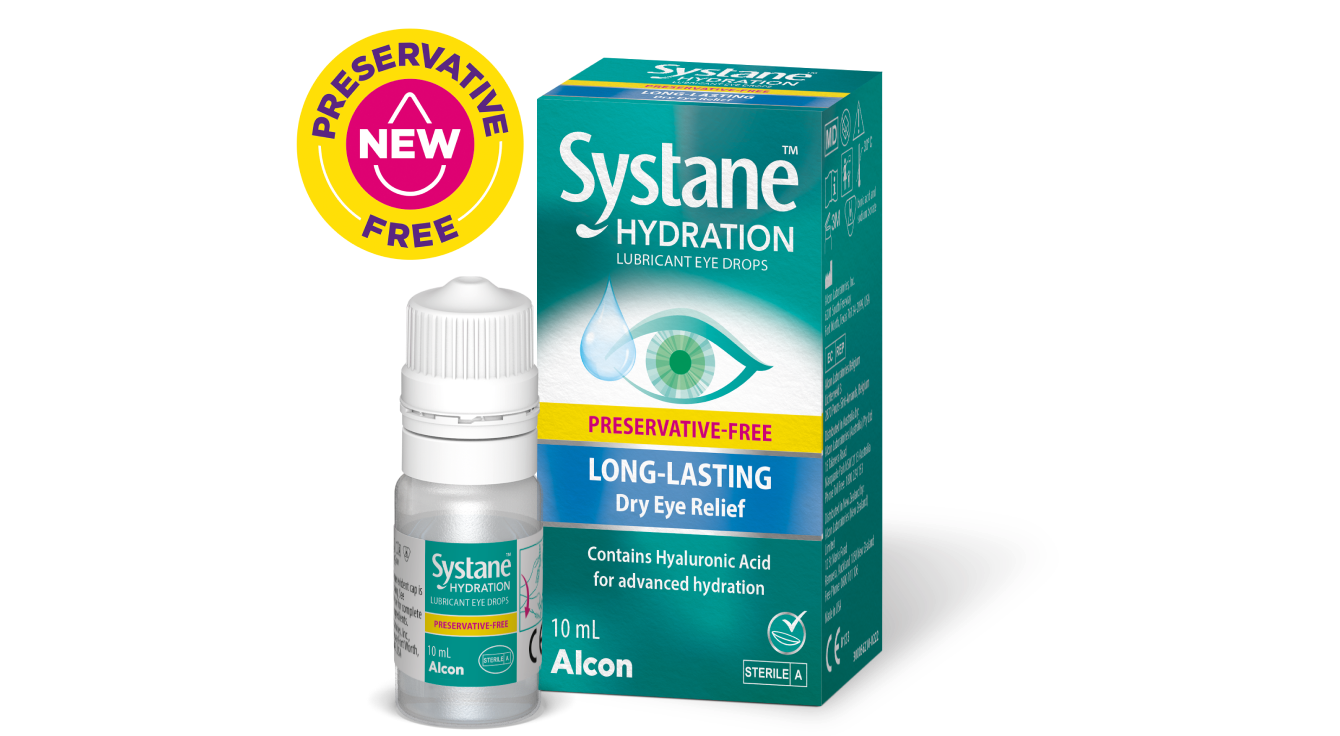 #than hyaluronic acid alone in a laboratory study 
*recommendation based on expected on eye viscosity
Combines HP-Guar and hyaluronic acid, shown to provide 2x greater moisture retention compared to drops which contain hyaluronic acid alone1
HP-Guar acts as an elastic matrix that holds the active ingredients (PEG/PG) on the ocular surface for rapid relief1-3
Patented PureFlow® Technology ensures no contaminated liquid or air can be reintroduced into the container, enabling a preservative-free formulation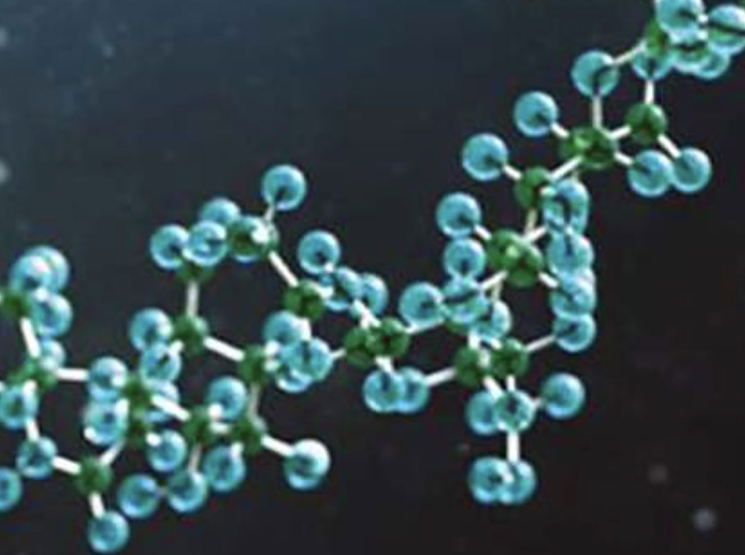 Patient Benefits
Ideal for long-lasting relief1-3 for tired, irritated Dry Eye

Also recommended for LASIK or cataract patients seeking relief from Dry Eye symptoms

Suitable for moderate to severe Dry Eye sufferers*

Can be used with soft contact lenses**

3 months expiry after opening

Also available in convenient unit dose vials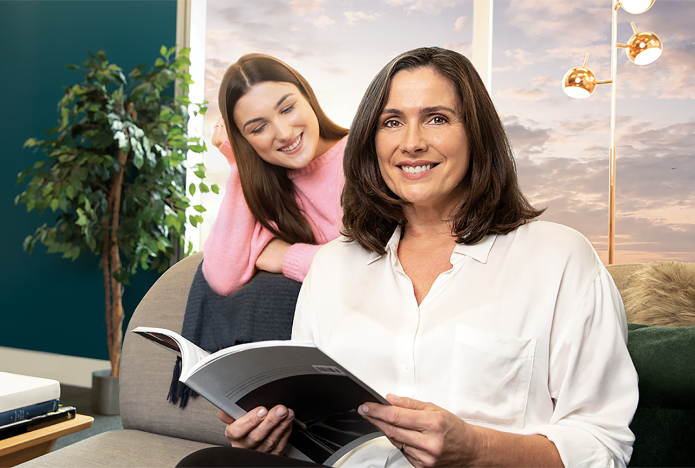 *recommendation based on expected on-eye viscosity
**please refer to instructions for use
References:
1. Rangarajan R, Kraybill B, Ogundele A, Ketelson H. Effects of a Hyaluronic Acid/Hydroxypropyl Guar Artificial Tear Solution on Protection, Recovery, and Lubricity in Models of Corneal Epithelium. J. Ocul. Pharmacol. Ther. 2015;31(8):491-497.
2. Davitt, WF, Bloomenstein M, Christensen M, Martin AE. Efficacy in patients with dry eye after treatment with a new lubricant eye drop formulation. J Ocul Pharmacol Ther. 2010;26(4):347-353.
3. Rolando M, Autori S, Badino F, Barabino S. Protecting the ocular surface and improving the quality of life of dry eye patients: a study of the efficacy of an HP-guar containing ocular lubricant in a population of dry eye patients. J Ocul Pharmacol Ther. 2009;25(3):271-278.
4. Carlson E, et al. Impact of Hyaluronic Acid-Containing Artificial Tear Products on Reepitheliazation in an In Vivo Corneal Wound Model. J Ocul Pharmacol Ther. 2018;34(4):360-364.
ALWAYS READ THE LABEL AND FOLLOW THE DIRECTIONS FOR USE.
All content on this website is for informational purposes only, always talk to your health professional regarding your eye health or medical conditions­.
©2023 Alcon Laboratories Pty Ltd. AUS: 180­0 22­4 15­3; Auckland NZ: 08­00 10­1 106. ANZ-SYY-2300038