MyAlcon | India
This page is available in English. Select below for other countries.
COMING SOON
Americas
     Brazil
     Mexico
     Colombia
     Chile
     Argentina
     Ecuador
     Peru
     Uruguay
 
Europe / Middle East / Africa
     Spain
     France
Asia Pacific
     South Korea
     China
     Hong Kong
     Singapore
When your patients are free to get the most out of the day1
Only OPTI-FREE™ PureMoist™ contains the HydraGlyde™ Moisture Matrix
A multi-purpose disinfecting solution withHydraGlyde™ Moisture Matrix that cleans, re-conditions, rinses, disinfects, removes lipids and proteins and stores soft contact lenses.OPTI-FREE PureMoist has been optimised for silicone hydrogel contact lenses1-3.
Who should use OPTI-FREE PureMoist?
Wear reusable contact lens and want to benefit from 16 hours of comfortable wearing time2,4

Are looking for a solution that has a significantly longer discard date than most other lens care products

Are looking for a contact lens solution that offers disinfection which surpasses ISO requirements5,6,8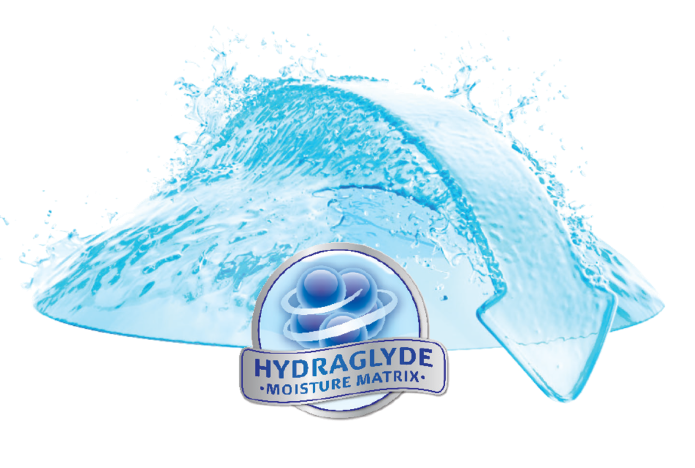 Features & Benefits
HydraGlyde Moisture Matrix: Embeds in soft contact lenses, creating a moisture envelope around the lens2,4,7
HydraGlyde Moisture Matrix: Provides moisture on todays' contact lenses for 16 hours2,4
Contains POLYQUAD™ and ALDOX™: Surpasses ISO requirements for disinfection5,6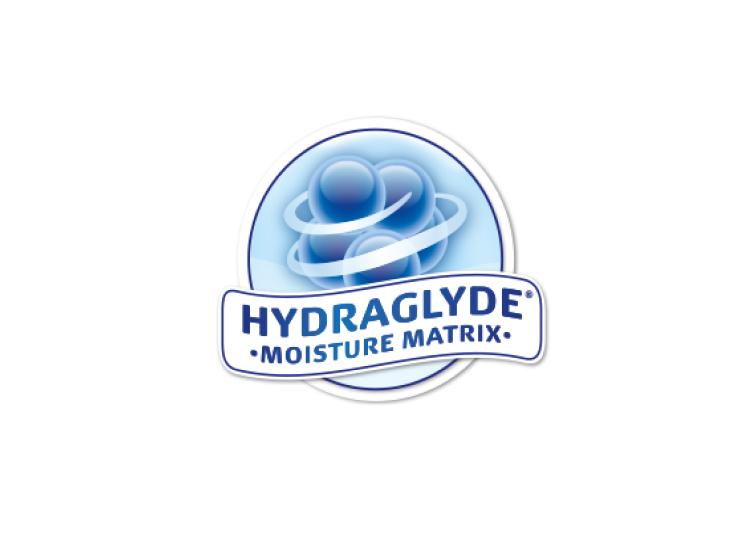 References
1. Alcon Data on file, 2015. 
2. Lally J, Ketelson H, Borazjani R, et al. A new lens care solution provides moisture and comfort with today's CLs. Optician 4/1/2011, Vol 241 Issue 6296, 42-46. 
3. Davis J, Ketelson HA, Shows A, Meadows DL. A lens care solution designed for wetting silicone hydrogel materials. Poster presented at ARVO; May 2010; Fort Lauderdale, FL. 
4. Campbell R, Kame G, et al. Clinical benefits of a new multi-purpose disinfecting solution in silicone hydrogel and soft contact lens users. Eye & Contact Lens 2012:38(2);93-101. 
5. Third party industry reports 2005-2009 and Alcon data on file, 2012. 
6. Rosenthal R, Sutton S, Schlech B. Review of standards for evaluating the effectiveness of contact lens disinfectants. PDA J Pharm Sci And Tech. 2002;56(1):37-50. 
7. Senchyna M, et al. Characterization of a Multi-Purpose Lens Solution Designed for Silicone Hydrogel Materials. Poster presented at: ARVO; May 2010; Fort Lauderdale, FL. 
8. Borazjani RN, McAnally C, et al. Antibacterial, Antifungal and Antiamoebal Properties of a Novel Multi-Purpose Solution. Investigative Ophthalmology & Visual Science April 2010. Vol 51, 3414.
©2023 Alcon Inc. IN-AOC-2300002