MyAlcon | India
This page is available in English. Select below for other countries.
COMING SOON
Americas
     Brazil
     Mexico
     Colombia
     Chile
     Argentina
     Ecuador
     Peru
     Uruguay
 
Europe / Middle East / Africa
     Spain
     France
Asia Pacific
     South Korea
     China
     Hong Kong
     Singapore
AIR OPTIX™ COLORS
Colored contact lenses

Express Yourself with 9 Eye-Enhancing Colors
AIR OPTIXTM COLORS contact lenses create a beautiful look that blends naturally with any eye color–whether you have dark eye or lights, whether you need vision correction or not.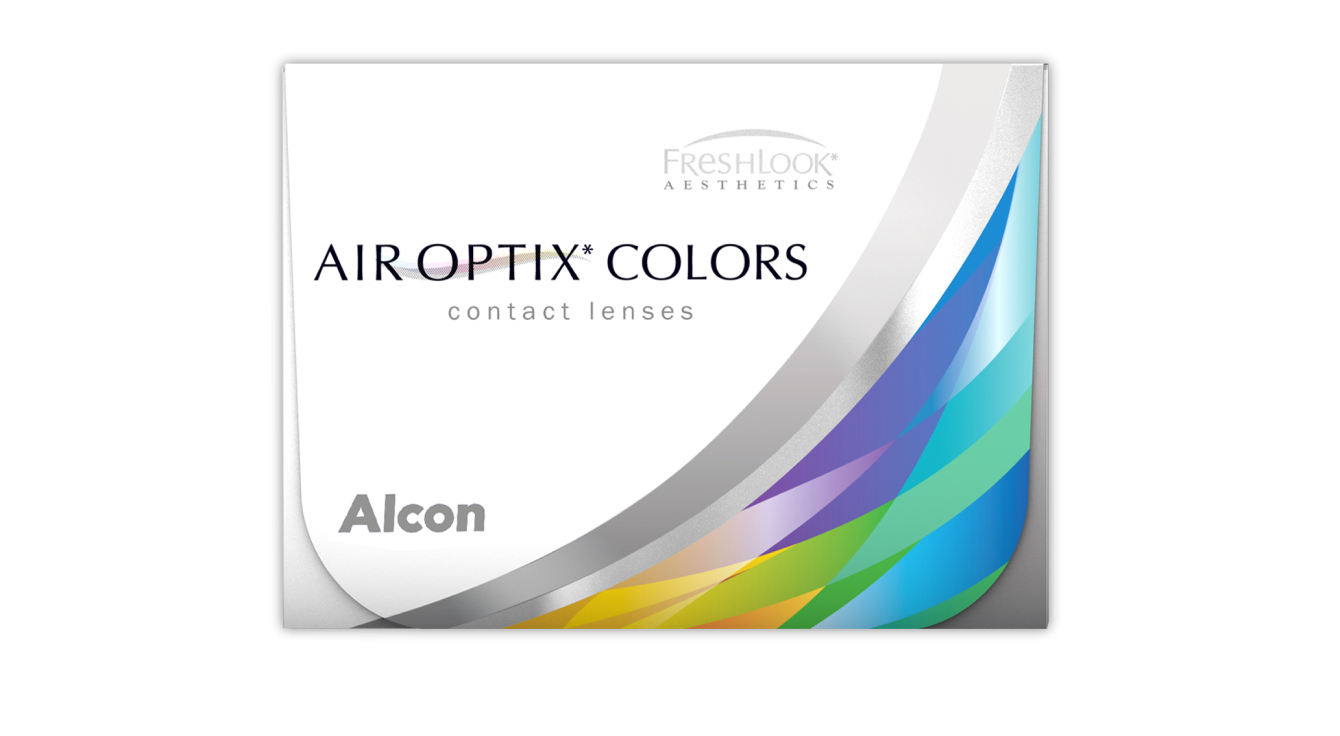 Why you'll like AIR OPTIX™ COLORS
Transform your eye color to suit your mood and personality. With a choice of 9 colors, they enable you to see yourself in a range of new looks, whether a subtle change or bold enhancement of your eyes. They are available with and without power.

The unique 3-in-1 colour technology blends with the eye color to provide a beautiful, natural appearance. The outer ring defines and emphasis the iris; the primary color: transforms the eye color; and the inner ring brightens and adds depth.

AIR OPTIX™ COLORS are designed with SmartShield™ Technology, an ultra-thin protective layer which shields your eyes from irritating deposits and promotes longwearing comfort1-3.

9 colors to switch up your look

Consistent comfort from day 1 to 303-5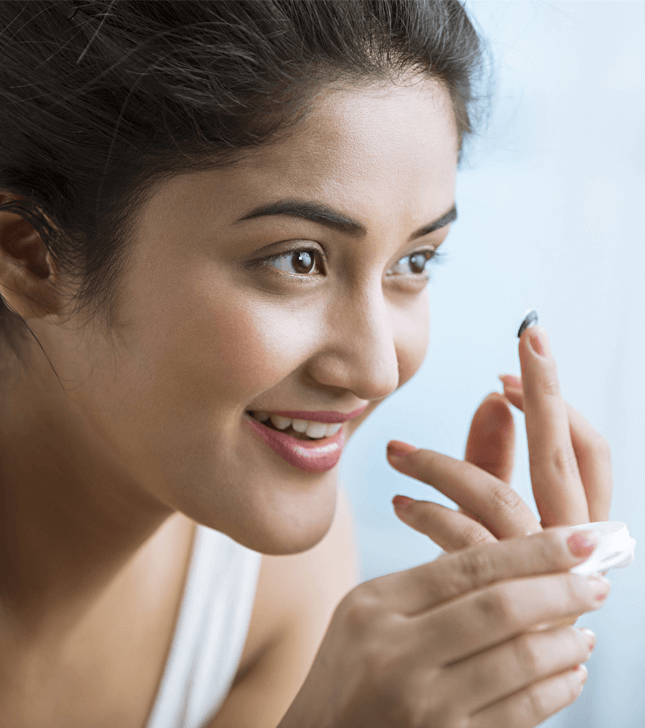 Find an Optician near me
A regular annual eye exam is important as power can change at any time. Make sure your eyes stay healthy and visit your local eye care professional.
AIR OPTIX™ COLORS are colored contact lenses designed to enhance or transform dark or light eyes, with a completely natural effect, and come with or without power. They are made with exclusive SmartShield™ Technology and feature 3-in-1 color technology to blend naturally with the color of your eye, so you can experience a new look that can be subtle or vibrant.
Yes. Contact lenses are medical devices that should be fitted by an eye care professional, even for people who do not need vision correction. AIR OPTIX™ COLORS Color Studio offers 9 different color, making it an easy way to find the color that best fits you.
Both color contact lens brands share the 3-in-1 Color Technology. However, AIR OPTIX™ COLORS contact lenses are made of a silicone hydrogel material that provides advanced breathability. AIR OPTIX™ COLORS also feature exclusive SmartShield™ Technology1-3 and the unique Aqua moisturizing agent that supports both initial and lasting comfort4-6. AIR OPTIX™ COLORS contact lenses are the most breathable color contact lens available, for white, healthy-looking eyes7.
Proper contact lens care is important, but not difficult. AIR OPTIX™ COLORS contact lenses should be removed and cleaned daily. For best results, we recommend OPTI-FREE™ Puremoist™ Multi-Purpose Disinfecting Solution to care for your AIR OPTIX™ COLORS contact lenses and extra comfortable wear§§ §8-10.
§ Among symptomatic lens wearers, those who at baseline experienced end-of-day discomfort or had to remove their lenses earlier than they wished.
§§ In separate studies, AIR OPTIX® AQUA contact lenses were tested with habitual multi-purpose solution followed by 30 days of use with either OPTI-FREE® PureMoist® Multi-Purpose Disinfecting Solution or AOSEPT® PLUS with HydraGlyde® Cleaning & Disinfecting Solution. In both studies, comfortable wear time with habitual multi-purpose solution was measured at baseline, and with study solution at Day 30.

References:
Nash W, Gabriel M. Ex vivo analysis of cholesterol deposition for commercially available silicone hydrogel contact lenses using a fluorometric enzymatic assay. Eye Contact Lens. 2014;40:277-282.

Nash W, Gabriel M, Mowrey-McKee. A comparison of various silicone hydrogel lenses; lipid and protein deposition as a result of daily wear. Optom Vis Sci.2010;87:E-abstract 105110.

Lemp J, Kern J. On-eye performance of lotrafilcon B lenses packaged with a substantive wetting agent. Poster presented at Optometry's Meeting, the Annual Meeting of the American Optometric Association; June 21-25, 2017; Washington, D.C.

Eiden SB, Davis R, Bergenske P. Prospective study of lotrafilcon B lenses comparing 2 versus 4 weeks of wear for objective and subjective measures of health, comfort and vision. Eye & Contact Lens. 2013;39(4):290-294.

Lemp J, Guillon M, Wang C-H, Patel K, Gupta R, Patel A. Fitting Success of Lotrafilcon B Lenses With Different Packaging Solutions. BCLA poster abstract, June 2017.; Lemp J, Kern J. A comparison of real time and recall comfort assessments. Optom Vis Sci. 2016;93:E-abstract 165256.

Alcon data on file, 2014

In vitro measurements compared to high water content (>50%) hydrogel lenses; significance demonstrated at the 0.05 level; Alcon data on file, 2008.

Garofalo R, Lemp J. Clinical trial experience with OPTI-FREE PUREMOIST MPDS. Contact Lens Spectrum. 2011;26:Part SPI 44-48

Alcon data on file, 2011.

Alcon data on file, 2016.
©2022 Alcon Inc. IN-CORP-2200001