MyAlcon | Australia and New Zealand
This page is available in English. Select below for other countries.
COMING SOON
Americas
     Colombia
     Uruguay

Europe / Middle East / Africa
     Portugal
     Austria
     Czech Republic
     United Arab Emirates
Asia Pacific
     Hong Kong
     Singapore
     Taiwan
Naphcon®-A

Fast relief from allergy eyes, all year round
40% of Australian's suffer from hayfever allergies. Don't put up with red and itchy eyes from your allergies, try Naphcon®-A Eye Drops for fast relief.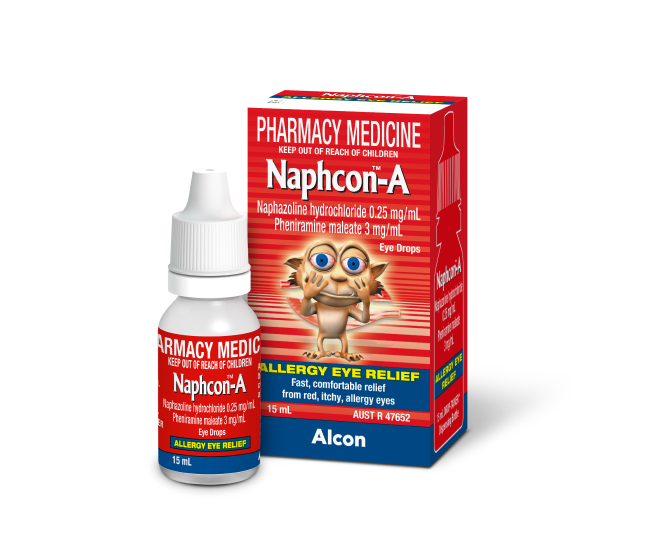 ALWAYS READ THE LABEL AND FOLLOW THE DIRECTIONS FOR USE.
Do not use if you have glaucoma or other serious eye conditions.
Naphcon®-A is indicated for the symptomatic treatment of allergic conjunctivitis. Contains naphazoline hydrochloride (0.25 mg/mL) and pheniramine maleate (3 mg/mL)
Why you'll like Naphcon®-A
Contains an antihistamine to quickly relieve itchy eyes

Contains a decongestant (naphazoline hydrochloride) to help reduce eye redness

Soft contact lenses can be inserted 15 minutes after using Naphcon®-A Eye Drops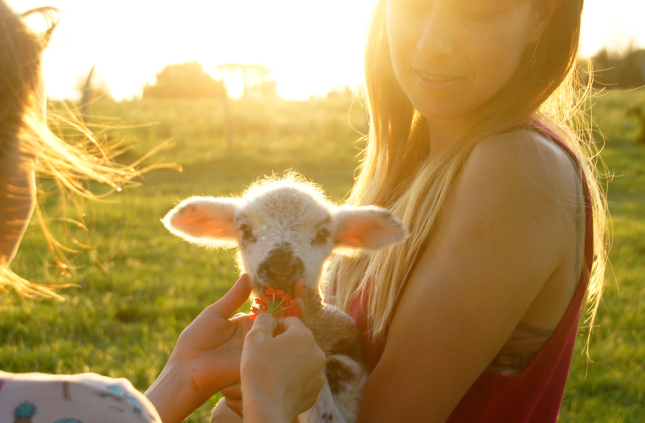 Frequently asked questions
Common causes are allergens such as plant and pollens, grasses, air pollution, animal dander, household products, dust mites, perfumes, cosmetics and certain medications.
Common symptoms include itchy eyes, puffy/red eyes or watery eyes. People who suffer from seasonal allergic conjunctivitis can suffer sporadic episodes throughout the year (e.g. mainly spring). If you are concerned with any of these symptoms, please consult your optometrist or health care practitioner.
A clear thin membrane (conjunctiva) covers the white part of your eye, if something irritates this covering, the eyes may itch, water, become red, swollen and even hurt. When an allergen is the cause of the irritation the condition could potentially be allergic conjunctivitis.
References:
2018 Allergy Eye Usage and Awareness Market Research conducted by GfK on behalf of Alcon Laboratories Australia Pty Ltd, n=1775 from 18-72 years old who suffer eye allergy.

Sowka JW et al. The Handbook of Ocular Disease Management, 9th edn. Review of Optometry 2007;3A-64A.

IMS Total Eye Care OTC MAT May 2018.

Australia and New Zealand Naphcon®-A product information.

Australasian Society of Clinical Immunology and Allergy ASCIA Education Resources (AER) https://www.allergy.org.au/patients/allergic-rhinitis-hay-fever-and-sinusitis/allergic-conjunctivitis
ALWAYS READ THE LABEL AND FOLLOW THE DIRECTIONS FOR USE.
All content on this website is for informational purposes only, always talk to your health professional regarding your eye health or medical conditions.
©2022 Alcon Laboratories Pty Ltd. AUS: 1800­ ­­224 153; Auckland NZ: 0800­ ­­101 106. ANZ-NPA-2200001