DAILIES™
AquaComfort™ PLUS
Toric contact lenses
Refreshing comfort with every blink, and clear vision even with astigmatism
DAILIES™ AquaComfort™ PLUS Toric contact lenses are specifically designed to correct astigmatism and can provide clear, stable, comfortable vision.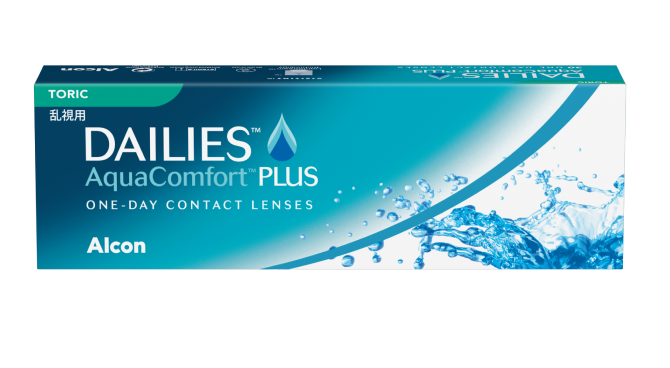 Why you'll like DAILIES™
AquaComfort™ PLUS

Toric
Dual thin zones utilise blinking pressure of upper and lower eyelids to maintain rotational stability.

Ultra-thin edge for outstanding comfort as a result of LightStream® Technology

"OK" inversion indicator helps make it easier for you to insert the right way.

The moisturising agents also help stabilise the tear film to support clear vision

Offers convenience and flexibility for full-time or occasional wear

No contact lens care required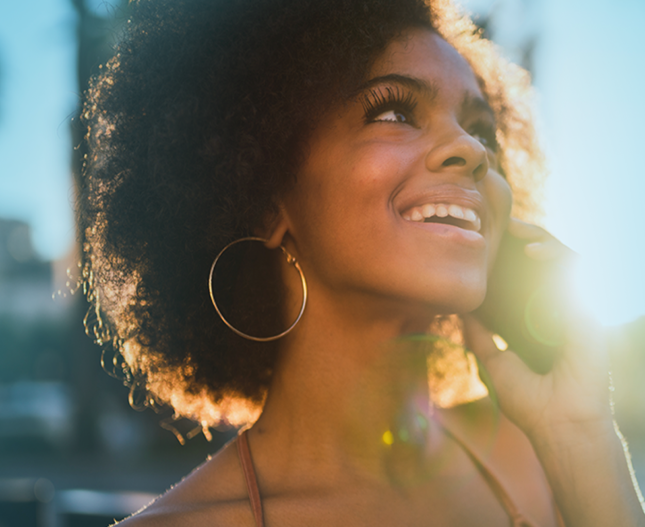 Find an Optometrist Near Me
A regular annual eye exam with an optometrist is important as prescriptions can change at any time. Make sure your eyes stay healthy and visit your local optometrist.
If you have astigmatism, your cornea is shaped more like a football instead of spherical like a basketball. This can cause your vision to blur or become distorted at any distance because your eye now has two focal points instead of one.
 
DAILIES™ AquaComfort™ PLUS Toric contact lenses are designed to suit your eye's unique measurements so that your lens stays in place to provide you with crisp, clear vision.
They are made of a non-ionic hydrogel and feature Blink-Activated Moisture technology for refreshing comfort with every blink.
Once you have a prescription from your optometrist, you can buy DAILIES™ AquaComfort™ PLUS Toric contact lenses at your optometrist's clinic, major optical stores, or online. Don't have an optometrist? Visit our Store Locator page.
DAILIES™ AquaComfort™ PLUS Toric contact lenses may only be worn once. Start every morning with a fresh pair and throw them away each night.
If you've worn contact lenses before, they shouldn't be hard to take out. Regardless, following the directions of your eye care professional is the safest and easiest way to remove contact lenses.
References:
Pruitt J et al. Triple-action moisturisers for increased comfort in daily disposable lenses. Optician 2007:27–28.

Wolffsohn J et al. Objective clinical performance of 'comfort-enhanced' daily disoposable soft contact lenses. Con Lens Ant Eye 2010;33(2):88–92.

Alcon data on file, 2011. Clinical comparison of two daily disposable toric lenses. Available on request.

Kern J, Wang C. Performance evaluation of DAILIES AquaComfort Plus Toric Contact Lens. Invest Ophthalmol Vis Sci. 2017;58:ARVO E-abstract 3047.

Alcon data on file, 2010. Clinical study performance evaluation of ARES lenses and Focus DAILIES Toric lenses.
ALWAYS READ THE LABEL AND FOLLOW THE DIRECTIONS FOR USE.

All content on this website is for informational purposes only, always talk to your health professional regarding your eye health or medical conditions.
©2022 Alcon Laboratories Pty Ltd. AUS: 1800­ ­­224 153; Auckland NZ: 0800­ ­­101 106. ANZ-DAT-2100001