MyAlcon | Country
This page is available in English. Select below for other countries.
COMING SOON
Americas
     Brazil
     Mexico
     Colombia
     Chile
     Argentina
     Ecuador
     Peru
     Uruguay
 
Europe / Middle East / Africa
     Spain
     Italy
     France
Asia Pacific
     South Korea
     China
     Hong Kong
     Singapore
PRECISION1®
contact lenses
For people who like freedom
Life in PRECISION1® lenses is easy to love. That's because PRECISION1® lenses are easy to wear.¹ Check out a few other reasons why PRECISION1® daily disposable contact lenses are so fantastic.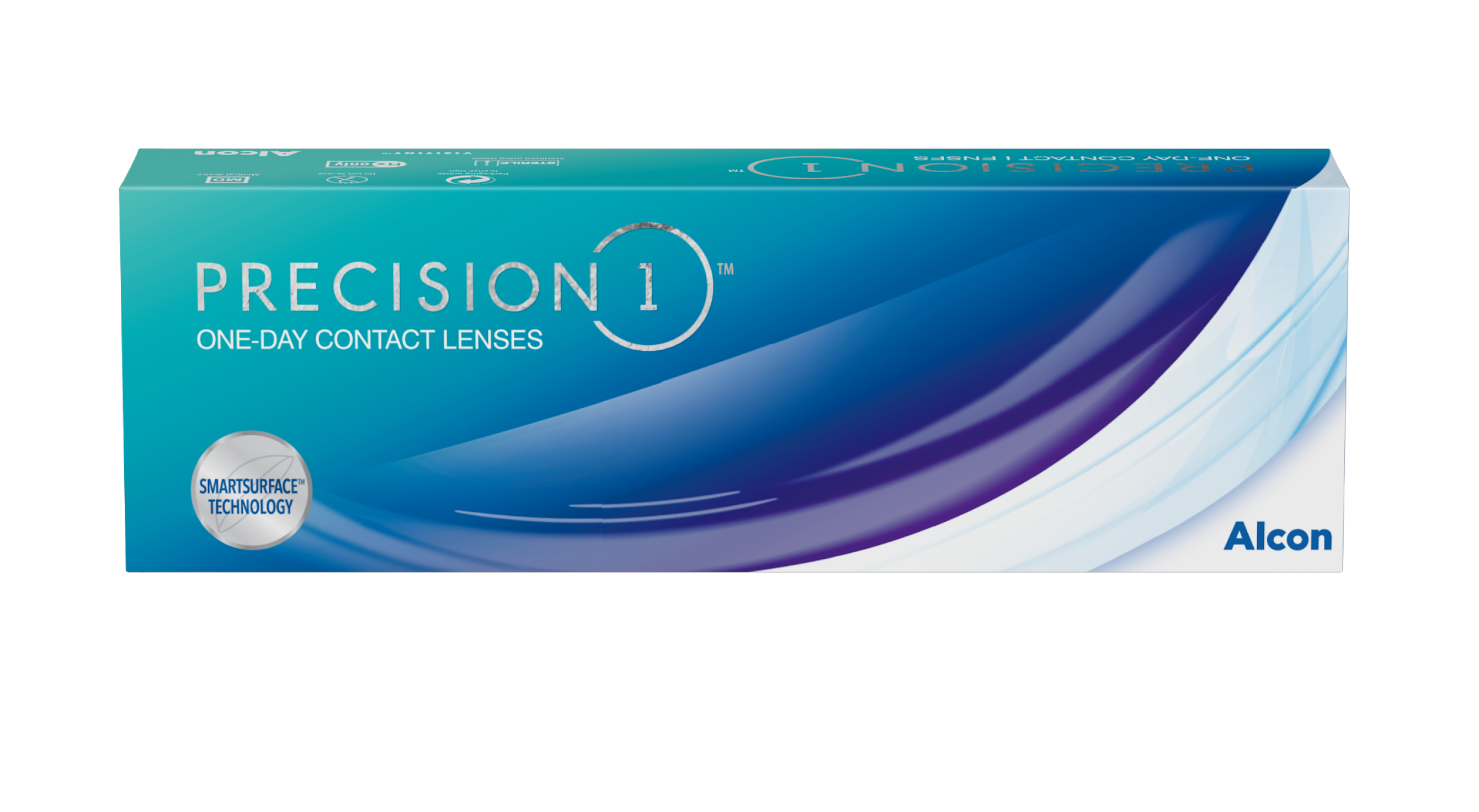 *Eye exam may be required before lens trial. Professional fees may apply. Offer available at participating practices.
Why you'll like
PRECISION1®
Exclusive SMARTSURFACE® Technology keeps moisture on the lens surface where it matters most, for a comfortable wearing experience.¹
Nearly 5x more lens wearers "preferred" PRECISION1® than the leading daily disposable contact lens brand.²
9 out of 10 wearers agree that PRECISION1® contact lenses are easy-peasy to handle.¹
Class 1 UV Blocking delivers the highest level of UV protection available in a daily disposable lens.*
Dedicated lens wearer support to help you get in the contact lens zone.
Also avaliable for wearers who have astigmatism.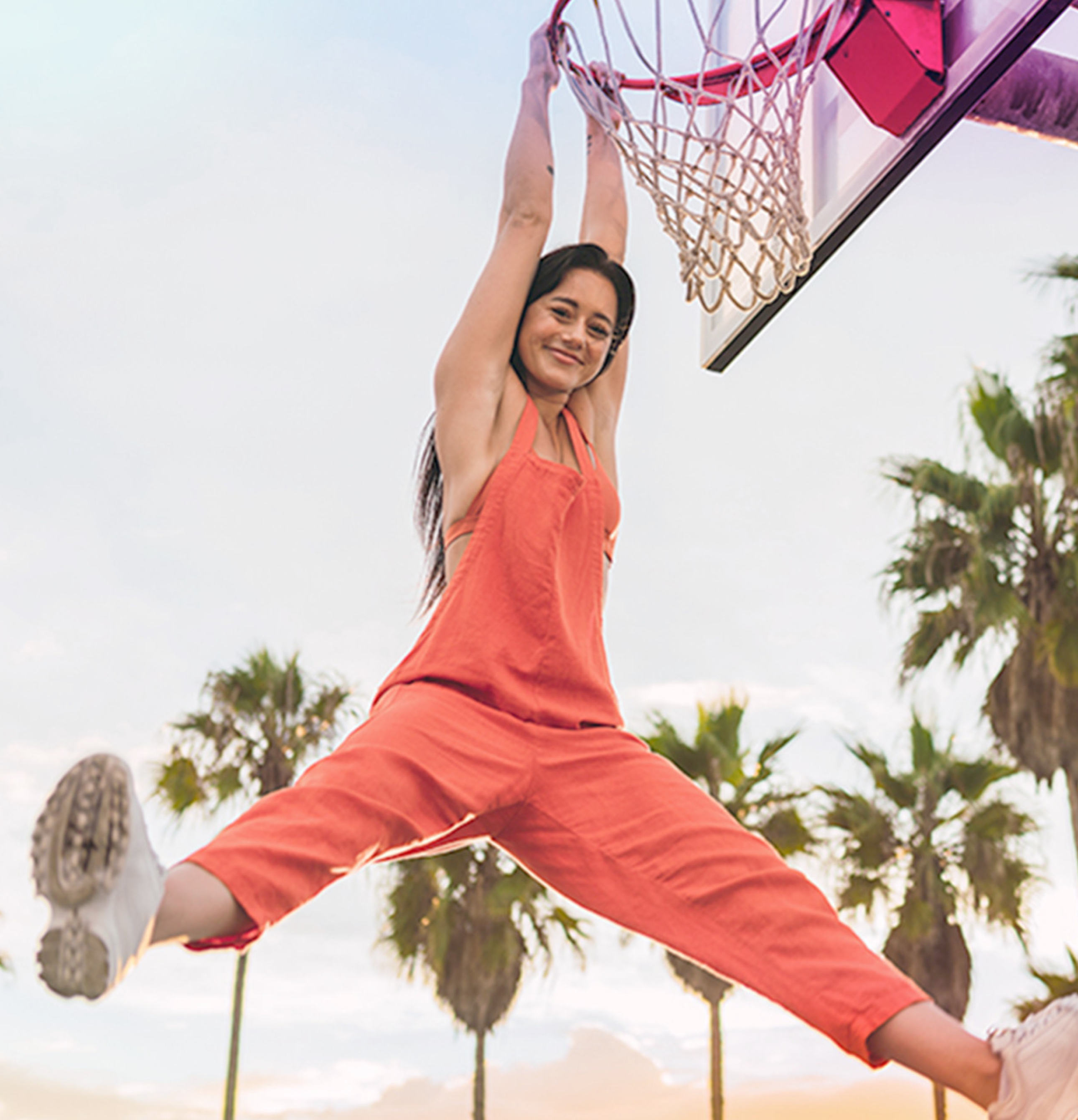 Find an optician near me
A regular annual eye exam with an optician is important as prescriptions can change at any time. Make sure your eyes stay healthy and visit your local eye care professional.
PRECISION1® contact lenses are daily disposable lenses you only wear once. All you do is put them in in the morning and take them out before bed. No sweat!
PRECISION1® contact lenses are designed for people who want to embrace the freedom of life with daily contact lenses. So, what will you do with yours?
PRECISION1® contact lenses are tiny pairs of genius with some big, beautiful science woven into their DNA. With SMARTSURFACE® Technology, each lens has a thin layer of moisture on the surface that is made up of more than 80% water.³ They are so easy to wear, you'll love them.¹
PRECISION1® contact lenses come in sphere powers -12.00D to -6.00D in 0.50 steps, -6.00D to +6.00D in 0.25D steps and +6.50D to +8.00D in 0.50D steps.
Yes! Here's everything you need to know about PRECISION1® for Astigmatism.
*UV-blocking contact lenses are NOT substitutes for protective UV- blocking eyewear such as UV-blocking goggles or sunglasses because they do not completely cover the eye and surrounding area
 
References:
Cummings, S., Giedd, B. and Pearson, C., 2020. Clinical Performance of a Novel Daily Disposable Soft Contact Lens. Journal of Contact lens Research and Science, 4(1), pp.e23-e30.

Alcon data on file, 2019.

Grant, T. and Tang, A., 2020. A survey of contact lens wearers and eye care professionals on satisfaction with a new smart-surface silicone hydrogel daily disposable contact lens. Clinical optometry, 12, p.9.
Consult your eye care professional for use, care, precautions, warnings, contraindications and adverse effects.
Alcon, PRECISION1®,PRECISION1® for Astigmatism and Alcon logos are trademarks of Alcon Inc.
©2022 Alcon Inc. IE-PR1-2200003