DAILIES® AQUACOMFORT PLUS®
Toric contact lenses
Refreshing comfort with every blink,1 plus clear vision for those with astigmatism
DAILIES® AquaComfort PLUS® Toric contact lenses are specifically designed to correct astigmatism and provide clear, consistent, comfortable vision.2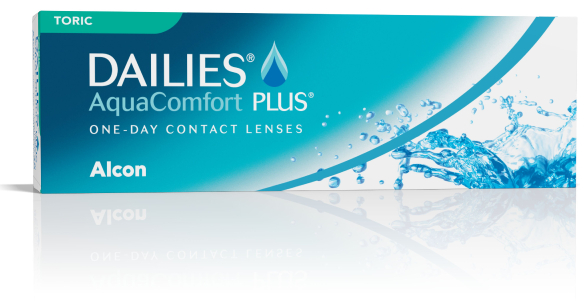 *Eye exam may be required before lens trial. Professional fees may apply. Offer available at participating offices.
Why you'll like DAILIES®  AQUACOMFORT PLUS® Toric
Our most affordable daily disposable toric contact lens.

Blink-Activated Moisture for refreshing comfort with every blink.1

Every day starts with a fresh pair of contact lenses.

Also available for those with short sightedness, long sightedness and presbyopia.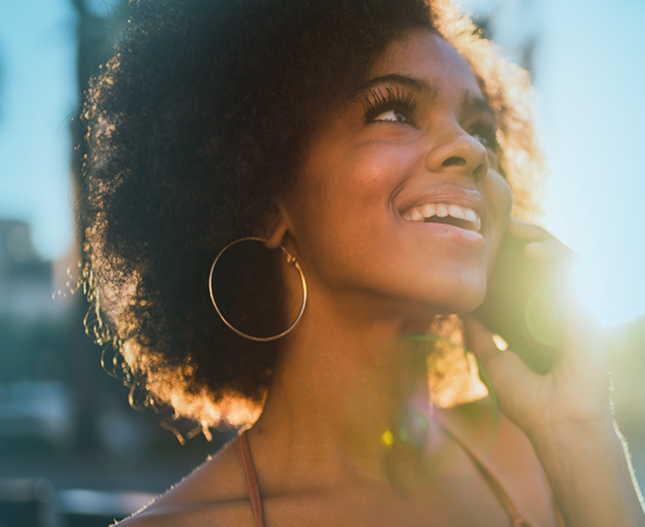 Find an Optician near me
A regular annual eye exam with an optometrist is important as prescriptions can change at any time.
Make sure your eyes stay healthy and visit your local eye care professional.
If you have astigmatism, your cornea is shaped more like a rugby ball instead of spherical like a football. This causes your vision to blur or become distorted at any distance because your eye now has two focal points instead of one.
DAILIES® AquaComfort PLUS® Toric contact lenses stay in place so you get clear vision you can always count on.2
They are made of a non-ionic hydrogel and feature Blink-Activated Moisture technology for refreshing comfort with every blink.1
Once you have a prescription from your eye care professional, you can buy DAILIES® AquaComfort PLUS® Toric contact lenses at your eye care professional's office, major opticians, or online. Don't have an eye care professional? Visit our Store Locator page.
DAILIES® AquaComfort PLUS® Toric contact lenses may only be worn once. Start every morning with a fresh pair and throw them away each night.
Not if you've worn contact lenses before. But don't fret if you're a new wearer. After a week or so, you'll have the hang of inserting and removing your contact lenses too.
References:
Wolffsohn J, Hunt 0, Chowdhury A. Objective clinical performance of 'comfort enhanced ' daily disposable soft contact lenses. Cont Lens Anterior Eye. 2010;33(2):88 -92. P<0.05. 

Assessment of Patient & Fitter Satisfaction After a Fitting with:/Dailies Aqua Comfort Plus (Toric): Alcon data on file 2018.
Consult your eye care professional for use, care, precautions, warnings, contraindications and adverse effects. 
Alcon, DAILIES® AquaComfort PLUS® TORIC, Alcon logos are trademarks of Alcon Inc.
©2022 Alcon Inc. IE-DAT-2200001