MyAlcon | India
This page is available in English. Select below for other countries.
COMING SOON
Americas
     Brazil
     Mexico
     Colombia
     Chile
     Argentina
     Ecuador
     Peru
     Uruguay
 
Europe / Middle East / Africa
     Spain
     France
Asia Pacific
     South Korea
     China
     Hong Kong
     Singapore
Freshlook™ COLORS™
Colored contact lenses
Unleash the natural luster of your eyes with a reusable lens that feels as good as it makes you look.
Designed for darker eyes, FRESHLOOK™ COLORS™ are the perfect finishing touch for those who want a natural or dramatic look.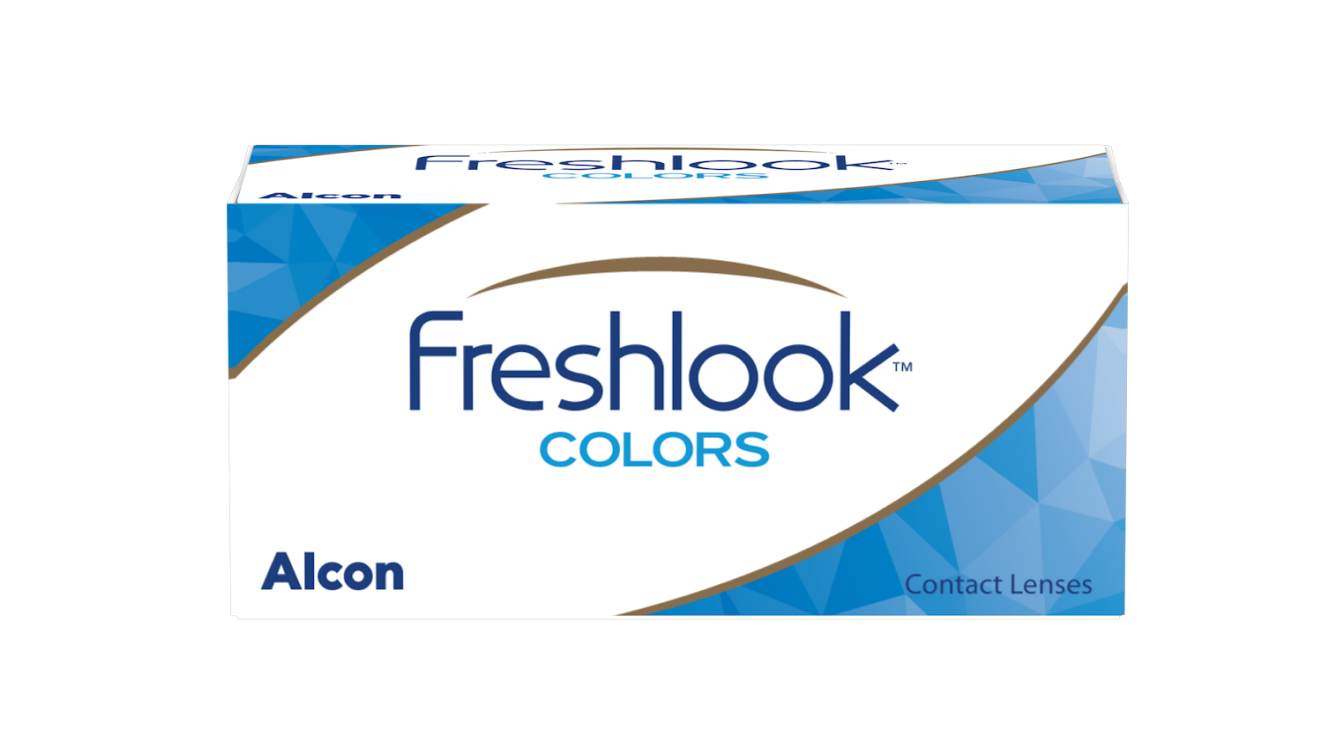 *Eye exam may be required before lens trial. Professional fees may apply. Offer available at participating offices.
Why you'll like Freshlook™ COLORS™
VIBRANT COLOR. Enhances the natural color of your iris for more definition and adds the finishing touch to your look.
YOUR COLOR, YOUR STYLE. Find the perfect color match for a bold, striking look that sets you apart.
RADIANCE ON REPEAT. Monthly lenses allow you to keep your eyes looking radiant, day after day.
SINGLE COLOR PATTERN. Unique single color pattern print gives you a natural look.
OPAQUE COLORS. Opaque color lenses transform your eye color to give you a dramatic look.
Find an Optometrist Near Me
A regular annual eye exam with an optometrist is important as prescriptions can change at any time.
Make sure your eyes stay healthy and visit your local eye care professional.
Freshlook™ are coloured contact lenses designed to enhance or transform dark or light eyes, with a completely natural effect, and come with or without vision correction. You can experience a new look that can be subtle or vibrant.
With Freshlook™ colour contact lenses, you have the choice of daily or monthly contact lenses. Use our Store Locator page to find an optician near you. Coloured daily disposable contact lenses are designed to be worn once. Each lens comes in an individual small blister pack. Daily disposable contact lenses are simply applied in the morning, then taken out at the end of the day and disposed. Monthly contact lenses are designed to be worn daily for one month. Each lens comes in an individual small blister pack. You remove the lens from the pack, apply it to your eye, wear them throughout the day, remove them in the evening and clean them.
Yes. Contact lenses are medical devices that should be fitted by an optician, even for people who do not need vision correction.
©2022 Alcon Laboratories Pty Ltd. AUS: 1800 224 153; Auckland NZ: 0800 101 106.
ANZ-DT1-2100097
ALWAYS READ THE LABEL AND FOLLOW THE DIRECTIONS FOR USE
All content on this website is for informational purposes only, always talk to your health professional regarding your eye health or medical conditions.