Systane® HYDRATION PRESERVATIVE-FREE
Key Benefits
Systane® HYDRATION PRESERVATIVE-FREE is a LONG-LASTING1-3 formula designed for Aqueous Deficient Dry Eye:
Dual-action hydration of the ocular surface1
Supports the corneal healing process1*
Advanced preservative-free formula**
*In vitro data
**Also available in a preserved version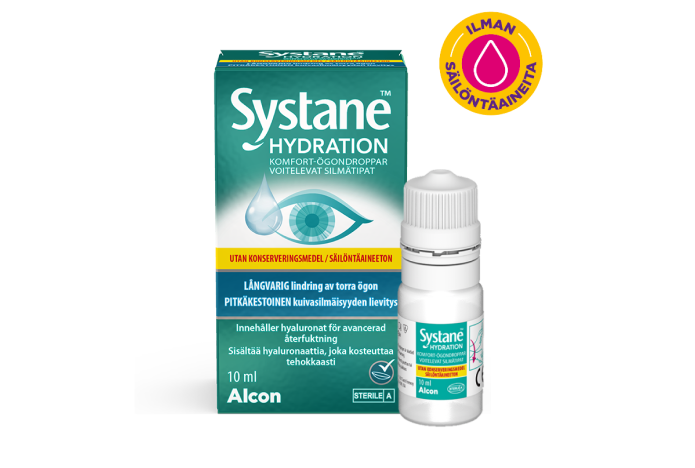 Greater hydration and lubrication compared to Hyaluronic Acid alone1*
HP-Guar acts as an elastic matrix that holds the active ingredients (PEG/PG) on the ocular surface for rapid relief1-3
Patented PureFlow® Technology designed to avoid contaminated liquid or air to be reintroduced into the container, enabling a preservative-free formulation
*In vitro data
Patient Benefits
Ideal for long-lasting relief1-3 for tired, irritated Dry Eye

Also suitable for LASIK or cataract patients seeking relief from Dry Eye symptoms

Suitable for moderate, chronic sufferers*
Can be used by contact lens wearers**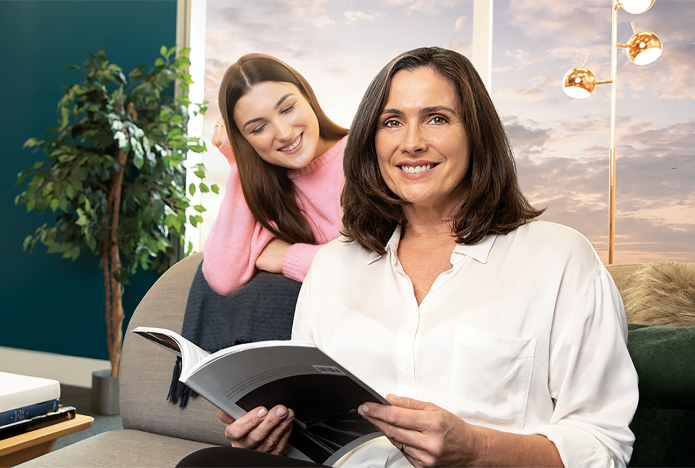 *Based on internal assessment and patient segmentation
**Please refer to instructions for use
References:
1. Rangarajan R, Kraybill B, Ogundele A, Ketelson H. Effects of a Hyaluronic Acid/Hydroxypropyl Guar Artificial Tear Solution on Protection, Recovery, and Lubricity in Models of Corneal Epithelium. J. Ocul. Pharmacol. Ther. 2015;31(8):491-497.
2. Davitt, WF, Bloomenstein M, Christensen M, Martin AE. Efficacy in patients with dry eye after treatment with a new lubricant eye drop formulation. J Ocul Pharmacol Ther. 2010;26(4):347-353.
3. Rolando M, Autori S, Badino F, Barabino S. Protecting the ocular surface and improving the quality of life of dry eye patients: a study of the efficacy of an HP-guar containing ocular lubricant in a population of dry eye patients. J Ocul Pharmacol Ther. 2009;25(3):271-278.
See instruction for use, precautions, warnings, contraindications and adverse effects.
©2023 Alcon NORD-SYY-2300007