MyAlcon | Country
This page is available in English. Select below for other countries.
COMING SOON
Americas
     Brazil
     Mexico
     Colombia
     Chile
     Argentina
     Ecuador
     Peru
     Uruguay
 
Europe / Middle East / Africa
     Spain
     France
Asia Pacific
     South Korea
     China
     Hong Kong
     Singapore
NGENUITY® 3D Visualization System 

Transform Your Experience.
Go beyond your analogue microscope with NGENUITY® 3D Visualization System1

NGENUITY® 3D Visualization System 
Transform Your Experience.
Go beyond your analogue microscope with NGENUITY® 3D Visualization System1

NGENUITY® Provides Solutions for the Limitations of Analogue Microscopes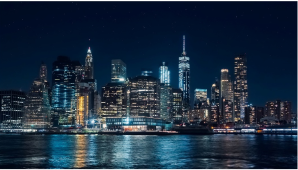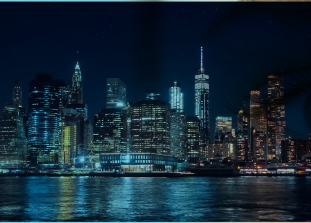 Lack of precision with limited visualisation1-6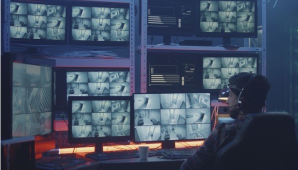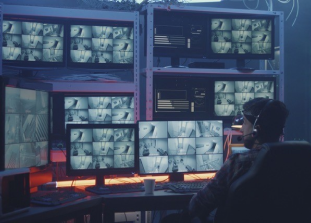 Reduced efficiency due to viewing on multiple screens7,8*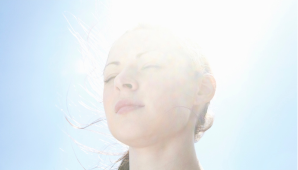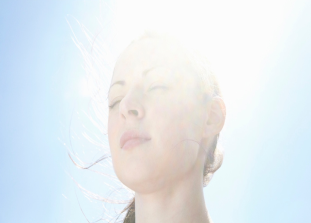 Patient risk through light exposure and use of dye8-10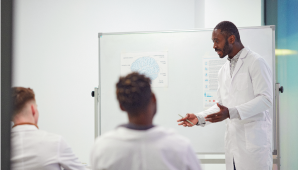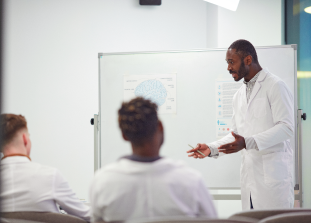 Limited teaching capabilities11,12
* Study performed with the NGENUITY® viewing system and ancillary devices such as iOCT (Zeiss, Haag Streit, Leica) or ophthalmic endoscope. All ancillary information was viewed simultaneously with the primary 3D surgical field using the NGENUITY® unit.​ 

High Quality Precision From Start to Finish1,2*
The high level of precision with NGENUITY® removes the need to refocus without losing any detail.
5X extended depth of focus
48% increased magnification
42% increased depth resolution
Customised digital image
See a wider range of details in high definition and sharp focus.

*compared to Analogue Microscopes.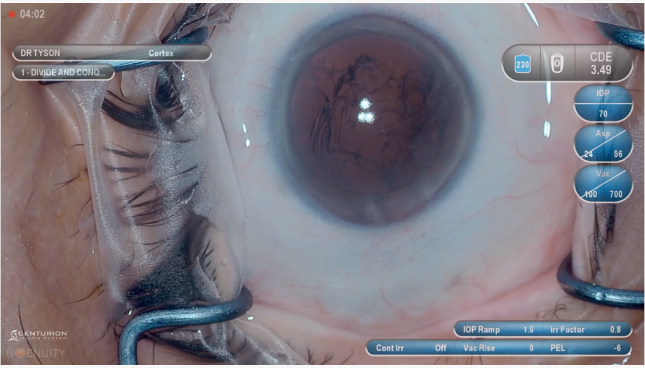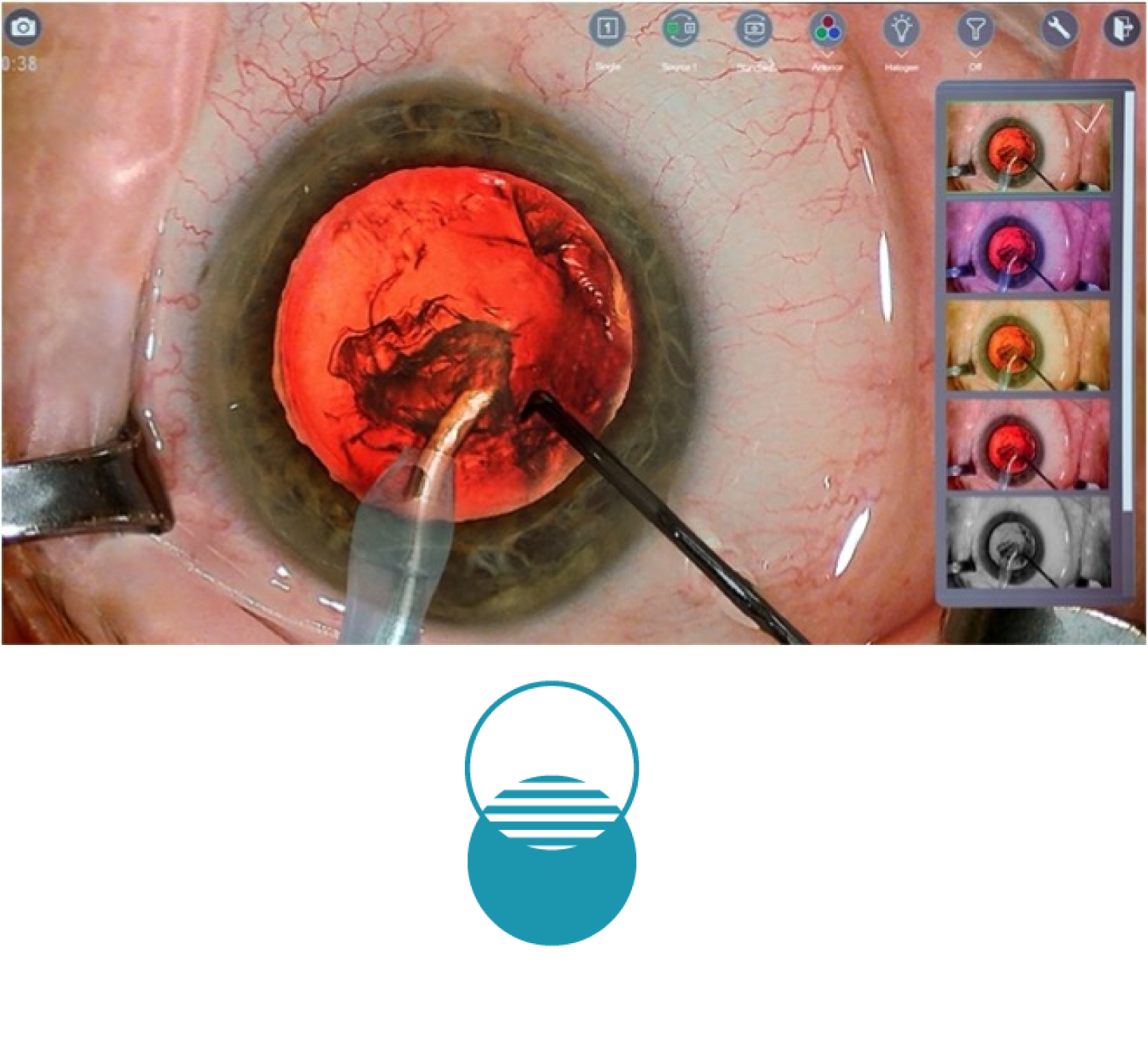 Personalised colour filters:
  Easy to use thumbnails to uncover hidden details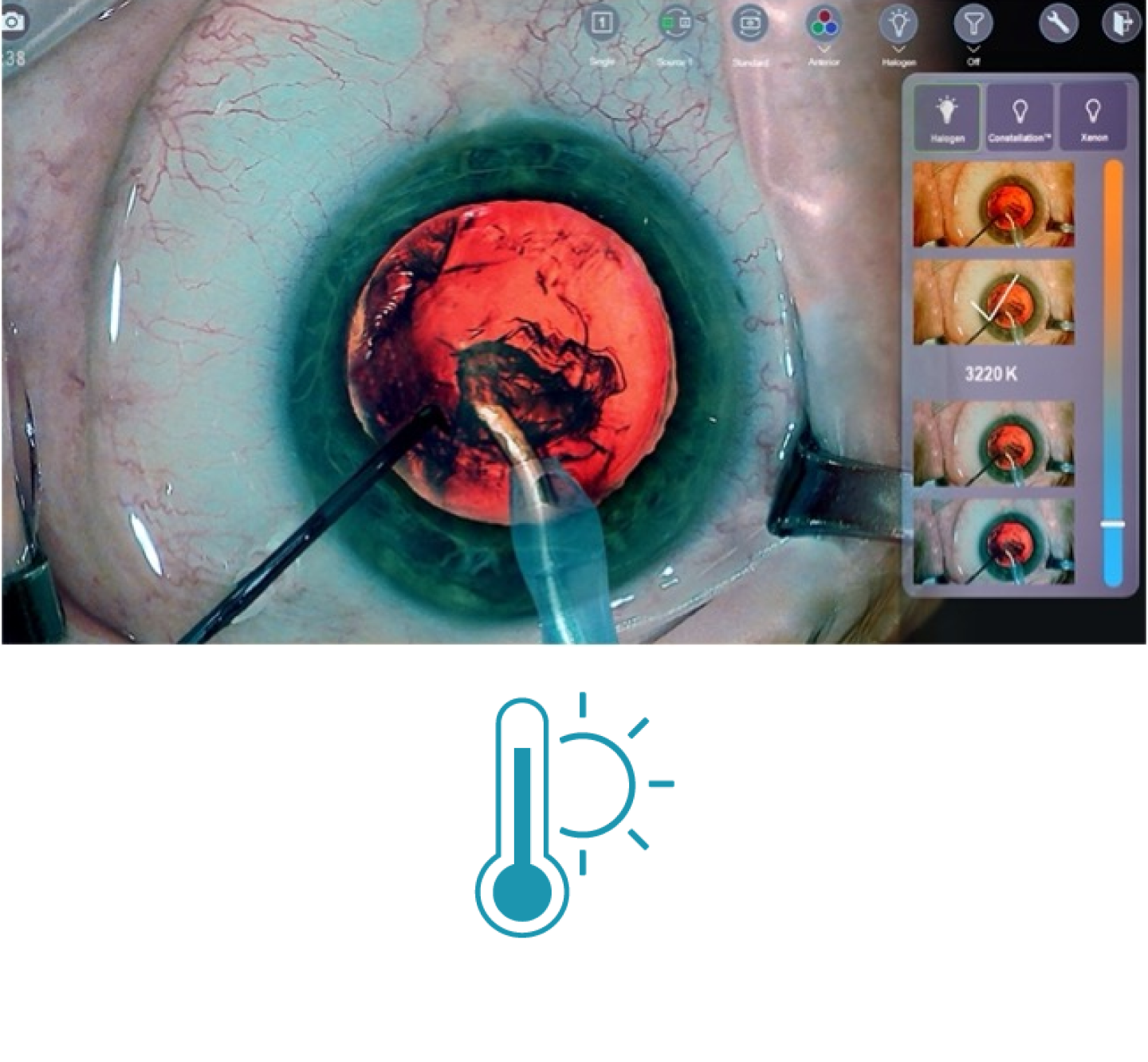 Light temperature filters:
 Instant colour change to view another aspect of your surgery

DATAFUSION™ Enables Enhanced Surgical Efficiency and Control
NGENUITY® achieves customised control with DATAFUSION™ integration and enhances efficiency with one single view in surgery.1,7,8
*CENTURION® Vision System operator's manual
†ORA SYSTEM® with VerifEye+™ Technology operator's manual

Reduced Patient Risk Factor
NGENUITY® Reduces Patient Risk Factor From High Light Exposure13,14*
NGENUITY®'s digital image processing allows you to operate under low lighting conditions.13† Using only the amount of light needed results in reduced patient risk factor.
* Retinal phototoxicity 
† Using too low light can impact the image quality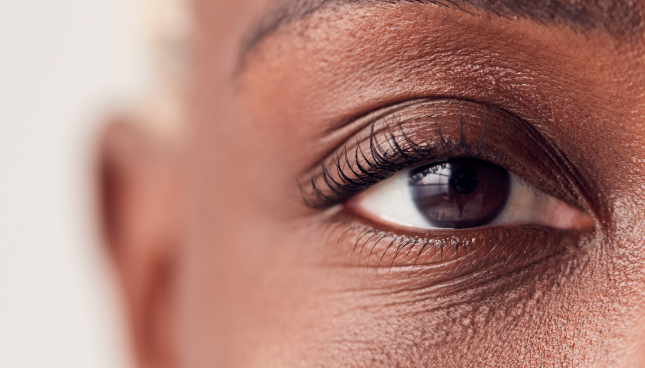 Enhance Your Teaching Capabilities with Collective Learning
Accelerate knowledge transfer though a shared 3D view with NGENUITY®.15 Experience teaching, analysing and sharing of spectacular surgical cases to give your colleagues a true demonstration of the surgical experience.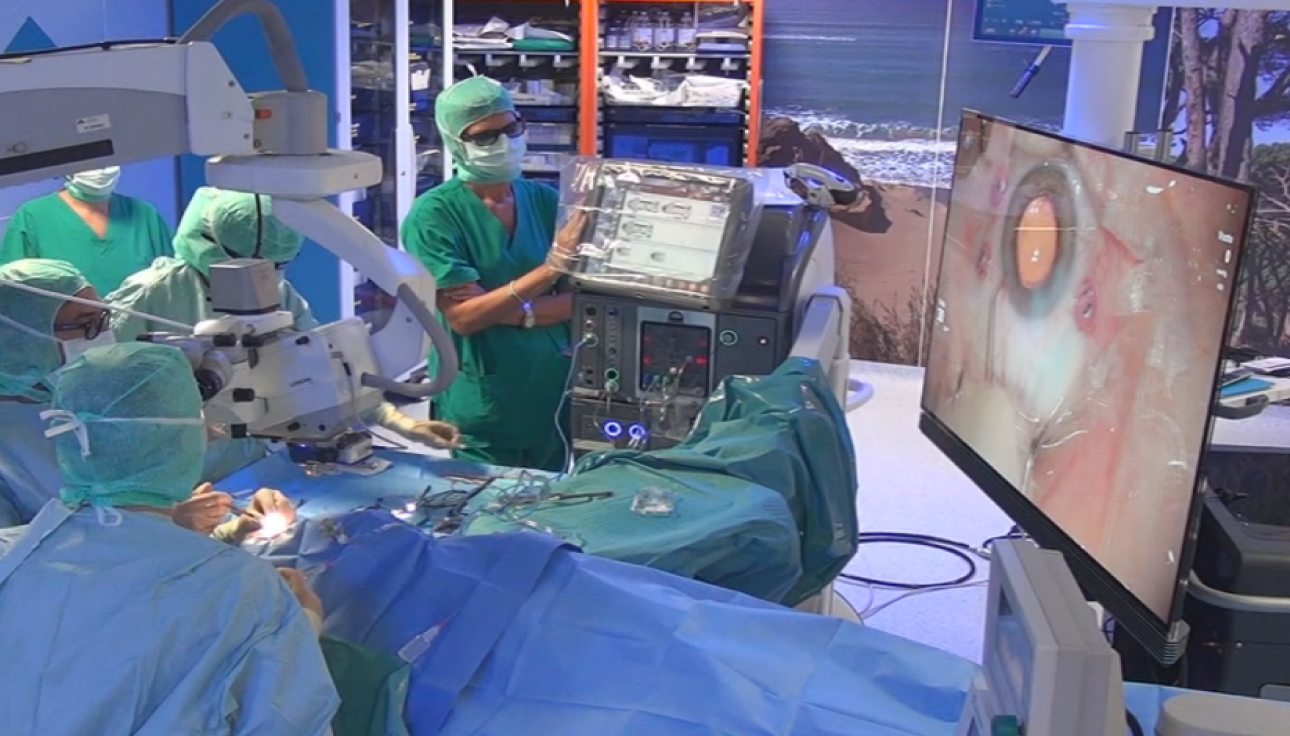 Instructions for Use (IFU)
For a full list of indications, contraindications and warnings, please visit ifu.alcon.com and refer to the relevant product's instructions for use. 
Alcon Experience Academy
For relevant training content from industry thought leaders
References
1.NGENUITY® 3D Visualization System Operator's Manual.​ 
2.Alcon data on file, 2019. 
3.González-Saldivar G & Chow DR. Optimizing visual performance with digitally assisted vitreoretinal surgery. Ophthalmic Surg Lasers Imaging Retina. 2020;51(4):S15-S21.  
4.Lin KL & Fine HF. "Advances in Visualization During Vitrectomy." Retinal Physician. Nov 1, 2006. Available at: https://www.retinalphysician.com/issues/2006/nov-dec/advances-in-visualization-during-vitrectomy-surger. Accessed on 20 Oct 2020​. 
5.Babu N, et al. Comparison of surgical performance of internal limiting membrane peeling using a 3-D visualization system with conventional microscope. Ophthalmic Surg Lasers Imaging Retina. 2018;49:941-945​. 
6.Fujiwara N et al. Incidence and risk factors of iatrogenic retinal breaks: 20-Gauge versus 25-Gauge vitrectomy for idiopathic macular hole repair. Journal of Ophthalmology. 2020;10:1-4. 
7.Brooks C.C., et al. Consolidation of imaging modalities utilizing digitally assisted visualization systems: The development of a surgical information handling cockpit. Clin Ophthalmol. 2020:14;557–569. 
8.Agranat JS & Miller JB. 3D surgical viewing systems in vitreoretinal surgery. Int Ophthalmol Clin. 2020;60(1):17-23. 
9.Adam MK, et al. Minimal endoillumination levels and display luminous emittance during three-dimensional heads-up vitreoretinal surgery. Retina. 2017;37:1746–1749. 
10.Charles S. Illumination and phototoxicity issues in vitreoretinal surgery. Retina. 2018;28(1):1-4. 
11.Chhaya N., et al. Comparison of 2D and 3D video displays for teaching vitreoretinal surgery. Retina. 2018;38:1556–1561. 
12.Romano MR, et al. Evaluation of 3D heads-up vitrectomy: outcomes of psychometric skills testing and surgeon satisfaction. Eye (Lond). 2018;32(6):1093-1098.  
13.Rosenberg ED, et al. Efficacy of 3D digital visualization in minimizing coaxial illumination and phototoxic potential in cataract surgery: Pilot study. J Cataract Refract Surg. 2021;47(3):291-296.
14.Nariai  Y, et al. Comparison of microscopic illumination between a three-dimensional heads-up system and eyepiece in cataract surgery. Eur J Ophthalmol. 2021;31(4):1817-1821.  
15.Shoshany TN, et al. The user experience on a 3-dimensional heads-up display for vitreoretinal surgery across all members of the health care team: A survey of medical students, residents, fellows, attending surgeons, nurses, and anesthesiologists. Journal of VitreoRetinal Diseases. 2020;4(6):459-466.  
Please refer to relevant product directions for use for list of indications, contraindications and warnings.
©2021 Alcon Inc. 11/21 IN-NGU-2200020